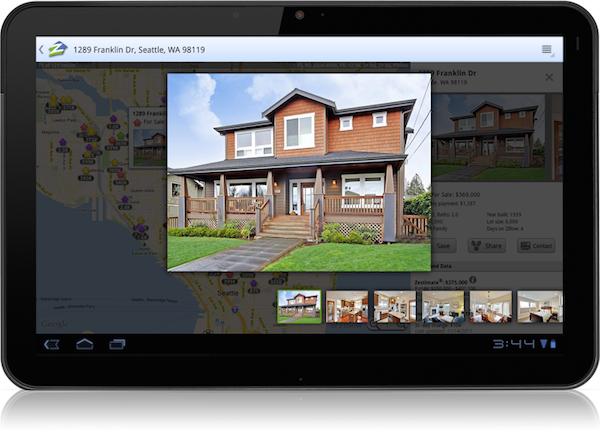 Real estate tech startups are changing the way traditional real estate markets have been doing business for decades. Lisa Kennelly points out, in her recent article 'Start up Trends in Real Estate Technology,' that in 2013, there were less than two dozen tech-based startups worldwide. However, the numbers just keep growing. Based on this developing trend, the brick and mortar market may never look the same.
In 1999, Craigslist initiated this change by listing rental properties online. Start-ups such as Zillow, Redfina and Trulia soon followed suit when they introduced the concept of buying homes, online. Moreover, as the nature of technology confirms, the momentum continues to build. An onslaught of tech real estate startups has brought statistical analysis, integration, and web-based transactions to the forefront.
The Success of Real Estate Tech Startups.
Data confirm that these real estate tech startups are doing very well. With recent downturns in the traditional market, many classic real estate brick-and-mortar agencies just aren't making it in a tech-savvy world. Many of these companies have already turned to online sales in an effort to keep their businesses afloat. Although their efforts involve the use of the internet, many startups such as iBuyNew are adding their own unique twist by going the online route and developing a niche market. Furthermore, they are amongst the pioneers who are successfully breathing life into the high-tech real estate marketplace.
Market data, mortgage refinance, and 'pop up' retail businesses have changed the nature of the real estate business forever, and the market continues to improve. While many real estate transactions still follow traditional patterns, tech startups are beginning to take over the industry, and the opportunities for growth are tremendous. With a population of technologically advanced young adults moving into the real estate market, the bar keeps getting higher. Old-school technology is no longer viable and the stage has been set for radical changes (and improvements).
Numbers Supporting this Trend.
This past summer, Zillow, one of the first startup real estate businesses, acquired Trulia for three-and-a-half billion dollars. It's clear that this is a significant success indicator of this growing trend. On the rental front, Cozy, a lease-based tech startup, obtained nearly six-and-a-half million in speculative resources before mid-year 2014. The numbers alone are staggering, with over half-a-billion in finding last year going to real estate high-tech startups, according to Ash Zandieh, RE:Tech's CEO.
DYI Real Estate Tech Startups.
This can-do attitude, backed by substantial resources, is pervasive within the rapidly growing arena of real estate tech-startups. A mindset carried over from the last millennium is in the process of overhaul. It is developing into many innovative possibilities with unlimited potential for success. Real estate startups are replacing established systems and finding ways to manage procedures, once orchestrated by several distinct specialists.
Following in the footsteps of the online travel industry, real estate start-ups are paving the way toward far-reaching success. Clearly, there is room for change, and the greatest strength lies in the creativity and ingenuity of the minds behind the process.