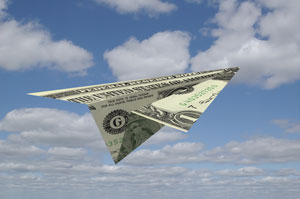 Thinking that founding your own startup may be the ticket out of your financial doldrums? Well, not in the short run.
Recent research has shown that a startup's chances of success is actually inversely related to the amount of financial remuneration its founders give themselves; that is, the less the founders pay themselves, the higher their chances of success. As Peter Thiel states, "the lower the CEO salary, the more likely it is to succeed."
According to a study by benchmarking company Compass, 75% of startup founders in Silicon Valley have a salary below $75,000 and 66% are below $50,000. And that amount also depends on at which stage the startup is – it's really only when a startup enters the high-growth stage with a functional product that they can start paying themselves better.
Here's an infographic by WhoIsHostingThis.com that delves into the startup pay statistics, highlighting startup salaries around the world as well as provide tips to help founders determine their own salaries.