By Danielle Tate, CEO of MissNowMrs.com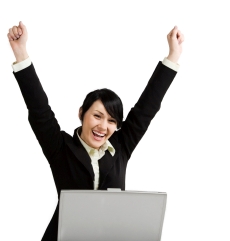 Working at a corporate job is comparable to baking a cake for someone else. You can do an amazing job and enjoy your work, but at the end of the day you're not going to get a bite of your creation. Entrepreneurs bake cakes, and then get to eat them as well. This doesn't simply equate to the monetary gains of self employment.
With children in the mix, female entrepreneurs work more hours than the average woman, but can reap large lifestyle benefits in the process.
Family Flexibility.
Whether you opt to lean in or lean out, juggling a family and a career takes a great deal of skill and planning to be done well.
Limited vacation days and inflexible bosses can make a working mom literally choose between attending a school play and getting a promotion.  While entrepreneurship is not a proverbial walk in the work park (hello being responsible for the success of an entire company), it does allow for family flexibility.  Client meetings and company events can be scheduled around your childrens' school/sporting events, and taking a few unanticipated days off to nurse a sick child isn't going to sink your plans for a summer vacation.
Mid-Day Appointments.
Weekends are typically the only days a working woman has enough time to schedule a haircut and highlights.  One of the perks one enjoys as a female entrepreneur is being able to book last minute hair or nail appointments in the middle of the day.  There's nothing like hearing a receptionist say "We only have 2:15 open" and being able to say "I'll be there".  The same holds true for gym classes, oil changes and doctors appointments. Truth be told, I typically bring my laptop and work through part of any appointment, but the spontaneity still feels fabulous…much like licking frosting off the spatula.
Remote Control.
When your job is running your own company, the great ideas and resources necessary for success are located within your brain, and probably Google Docs.  This allows tremendous freedom to work remotely.  Working remotely as an entrepreneur is very different from the concept of working from home as an employee.  Instead of constantly needing to check in with a boss or team to enjoy the measly perk of avoiding rush hour traffic, entrepreneurs can literally spend a month working from the beaches of Turks and Caicos.
Creative Work Schedule.
We all have work projects and deadlines to meet. The majority of the world must accomplish them between 9:00am and 5:00pm.  Entrepreneurs have the privilege of being able to work whenever they like, and around particular personal events or activities.  While we can bake our cupcakes whenever we want (including 3:00am when inspiration hits), we have to be careful to not let the separation between work and normal life blur to the point where we're working around the clock.
Professional Pride.
In general, most women either like their jobs or at least like their job titles.  Liking your job is worlds away from being proud of your job.  Female entrepreneurs are changing the world of business and gaining recognition for their achievements.  Now, more than ever before, there is a sense of pride tied to being an entrepreneur.  One of my proudest moments as a mother and entrepreneur was when my 5 year old son announced to his teacher that "Mama is an entrepreneur".  He's proud of me, and so am I.  If you survey other female entrepreneurs you'll find the same feelings echoed, we're proud of what we are and what we're accomplishing…and that is even better than eating cake ladies.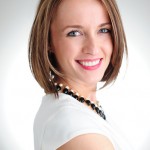 Danielle Tate is a name change expert, on-camera personality, writer, author of a top rated Google newlywed blog and a bridal magazine contributor.  It was a 13-hour struggle to change her name after getting married in 2005 that prompted Danielle to leave her medical sales career to develop and launch MissNowMrs.com, a premier online name-change service created to simplify the name-change process for brides and newlyweds nationwide.