[Infographic] Leadership Styles Around The World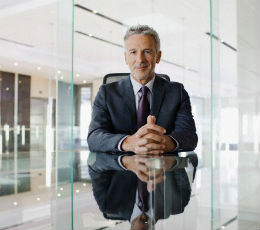 Workplace cultures differ around the world, and not surprisingly, leadership styles tend to also vary as shaped by the different cultural norms in a particular society. From autocratic style management to more egalitarian ones, there are specific overarching philosophies that drive leadership styles in different countries.
Even in the Western world, leadership styles can differ. For example, in UK and Ireland leadership tends to be both casual yet ruthless at the same time; in France it's far more autocratic and authoritarian. On the other hand, a number of East Asian countries lean towards Confucian values that prize hierarchy and seniority. In Japan, Japanese leaders tend to have immense power, yet can be very uninvolved in the day-to-day machinations of the company.
Here's an interesting infographic from the Brighton School of Business & Management explores the overriding philosophies that dictate leadership styles across the globe, whether it is the traditional Asian 'ringi-sho consensus' or the Scandinavian 'Primus Inter Pares' style of management:


Daniel Goh is the founder and chief editor of Young | Upstarts, as well as an F&B entrepreneur. Daniel has a background in public relations, and is interested in issues in entrepreneurship, small business, marketing, public relations and the online space. He can be reached at daniel [at] youngupstarts [dot] com.