by Jack Narcotta, Devices Analyst at Technology Business Research
Viewed by some as a bold, but risky, acquisition to gain market share, TBR believes the additional momentum generated by the Motorola acquisition instantly makes it a significant threat throughout APAC and EMEA to current market leader Samsung. With the acquisition, Lenovo is primed to climb the smartphone ranks even more quickly.
The adage that "success begets success" fully applies to Lenovo's acquisition of Motorola Mobility, which was finalized on October 30, 2014. The impact of the Motorola acquisition will significantly benefit Lenovo in several ways, all of which have Lenovo poised to continue its rise through the global smartphone market.
On October 30, 2014, Lenovo announced that it has completed its $2.9 billion acquisition of Motorola, officially making it a wholly-owned subsidiary of Lenovo that will remain headquartered in the U.S. in Chicago. With the addition of Motorola, the company is now the third-largest vendor globally in terms of smartphone unit shipments, trailing only Samsung and Apple, and is well on pace to surpass its stated goal of shipping 100 million devices by the end of October 2014; TBR estimates the new Lenovo mobile business shipped more than 25 million smartphones in 3Q14. Motorola's Moto X and G devices allow Lenovo's smartphone business to instantly become a player in new (for Lenovo) markets such as the U.S., Europe and Japan, while providing the additional portfolio breadth necessary to claim additional market share in India and other developing markets.
Lenovo will leverage the Motorola acquisition to offer a broader array of devices targeted at budget-minded customers. TBR believes that offering inexpensive Motorola smartphones will be a key differentiator enabling Lenovo to gain headway in economically challenged global markets. Motorola's devices will also help Lenovo to capitalize on increased adoption of unsubsidized smartphones; customers are increasingly purchasing unsubsidized devices to enroll in discounted, contract-free service plans such as AT&T Next and Verizon Edge. Motorola's smartphones will appeal to these customers; the $399 ASP of the Moto X is nearly half that of premium devices offered by vendors such as Apple and Samsung.
While Lenovo is not expected to challenge Samsung or Apple in premium device segments in 2015, Motorola's stable of devices and intellectual property will help Lenovo corral the chaos in emerging markets such as China and India, allowing Lenovo to vault over Xiaomi, Huawei and LG and establish itself as the default choice for consumers seeking an entry-level or mid-tier Android smartphone.
Lenovo seeks to transform its mobile business into a ThinkPad-like cornerstone of revenue.
The Motorola acquisition has parallels to Lenovo's acquisition of the IBM's PC division and ThinkPad product line from IBM in 2005, and it is clear that Lenovo executives plan to utilize similar strategies to use an acquired business to propel growth of Lenovo's mobile device segment, and of Lenovo overall.
Lenovo's milestone 2Q14 — the first time its smartphone shipments, at 15.8 million, surpassed its PC shipments, at 14.5 million — highlights the rapid growth of not only the Lenovo brand in mobile, but also the strength of its mobile device business, even without the Motorola acquisition.
TBR believes that Lenovo's increased manufacturing scale, largely due to the maturation of the $600 million facility based in the central China province of Wuhan that opened in late 2013, as well as its massive global retail network will help Lenovo continue to outperform the worldwide smartphone market. As a result, TBR expects Lenovo's smartphone revenues and operating profits to climb between 5% and 10% year-to-year each quarter through 2015, with the business becoming profitable in calendar 1Q16. The efficient infrastructure that underpins Lenovo's smartphone supply chain and manufacturing operations will take cues from its PC division, helping fuel expansion into mobile markets outside China, continuing to improve the geographic mix of Lenovo's smartphone revenue. TBR estimates that between 20% and 25% of Lenovo's smartphone shipments were to regions outside China, up from just 9% in 3Q13.
TBR believes Lenovo's goal in the mobile device market of surpassing 100 million devices shipped a year after the approval of the Motorola acquisition is achievable given the current ramp-up of its smartphone business. The addition of a range of new devices from Motorola will help bolster Lenovo's product portfolio, and TBR expects the increasingly competitive mobile device market to favor Motorola's contributions to that goal. The combined brands will allow Lenovo to eclipse Samsung in important regions such as China and India, and thwart competition from Xiaomi, Huawei and LG.
Adding the appeal of Motorola's entry-level devices – in September 2014 the Moto G and Moto E were the two top-selling mobile devices on India's Flipkart.com e-commerce site – serves to further fuel Lenovo's penchant to outperform the global market. The dramatically increased manufacturing scale compared to Google, and even Motorola itself, primes Lenovo to quickly ameliorate Motorola's steep operating losses and comparatively thinner gross margins.
TBR believes Lenovo's initiatives to broaden its portfolio of devices at entry-level and mid-tier price bands, combined with its manufacturing scale and willingness to tolerate the lower margins that typically accompany aggressive growth, comprise a sound strategy. With Lenovo's ability to transform its ThinkPad PC business into the global leader serving as a template, Lenovo will continue its surge up through the smartphone ranks, disrupting the established order in the process, and cement itself as a leader in the smartphone market.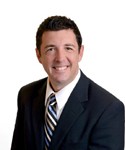 Jack Narcotta, Devices Analyst Technology Business Research, is responsible for reporting on vendors such as Acer, Apple, Asus, Fujitsu, Google, HP, Lenovo, Microsoft, Samsung, Sony and Toshiba. His focus is on recognizing trends and opportunities and understanding business models and competitive landscapes in the enterprise IT and consumer device markets.