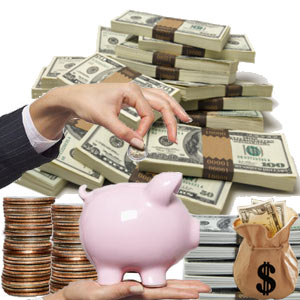 With bags of talent, oodles of charisma and a winning sales technique, it can be easy to fancy ourselves as the next Alan Sugar or Richard Branson. You don't become the CEO of a multi-million pound company overnight though, so we've put together this handy guide to help keep start-up costs to a minimum.
Follow our tips and up your profit margins today:
Start small.
Starting up a business is an exciting time for any young entrepreneur and it can be hard to not get carried away. So, before you put a down payment on the plush new office block, think of more affordable options that suit your business' needs.
Social media can be a great platform for spreading the word about your business. Setting up a Facebook page for your company and encouraging friends to like it will help you share product images and drum up interest.
It's no secret that websites can be expensive to build and time-consuming to maintain. Online marketplaces like Amazon and eBay are great options when you're starting out, as they allow you to sell to a huge market for just a small fee.
Concentrating on your offline market is similarly worthwhile too. Stands at local events like craft shows and business expos are relatively inexpensive and can be great for gaining exposure.
Be business card savvy.
In the past, business cards were expensive to print. Back then, the cost-effective solution was to buy a pack of card, create your design in Microsoft Word and print using your humble inkjet. The result: wonky, poor-quality cards that did little to impress.
Thankfully, there are a number of budget printing services offering cards for next to nothing. Some companies, like Vistaprint for example, even have a selection of ready-to-use designs too.
Grow at a steady pace.
As your business expands, you can find your from-home setup simply isn't meeting your needs anymore. If so, it may be time to find a larger premises to work from.
The type of space you require will depend on your business. For example, retailers may need self-storage for housing products, while an office will be more suitable for those offering a service. Evans Easyspace, for example, has a varied portfolio of properties with flexible leases that are perfect for taking your business to the next level.