by Blair Thomas, co-founder of eMerchantBroker.com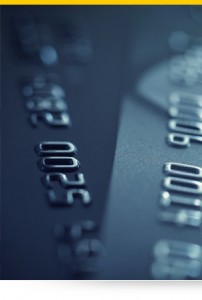 Dealerships are expected to receive fallout from the CFPB (Consumer Financial Protection Bureau) for its consent order with the First Investors Financial Group. Many experts agree that indirect implications are needed for the dealerships. The Consumer Financial Protection Bureau charged auto lenders approximately $2.75 million because its vendors allocated customer data to many credit agencies. The customer data contained a lot of inaccurate information. Financial Services Group was ultimately responsible for making sure that all of the data was correct and accurate. Looking at this bad credit predicament, bad credit merchant accounts can help individuals that are struggling to get approved by the banks. When looking at the situation realistically, the consent order did not have anything relevant to the dealerships themselves. The data itself included items which were considered to be removed from all of the dealerships. Some of the items removed include customer payments and voluntary and involuntary repossessions.
A NADA Chief pinpoints that the consumer information is far different which dealers provided to the wide range of financial sources. The information was ultimately entered on the credit application. The consent order prompted lenders to ultimately check customer data which was sent to the credit bureaus. An EVP for the AFSA (American Financial Services Association) pinpoints that the consent orders will ultimately make lenders think twice about furnishing the particular data. One of the last things that needs' to be seen is the effect on creditors providing performance data.
An Attorney in the region of Atlanta pinpoints that dealerships do indeed transport information to a variety of financial sources. The Attorney also states that the consent orders will make lenders worry. The Attorney finally states that the information is not distributed to credit bureaus but provided to Financial Companies. A Compliance Trainer pinpoints that lenders will commonly become reliant on dealerships as they warrant customer information to credit applications. Lenders will not typically double check information that is on credit applications. Lenders will typically not check the information unless a particular loan goes bad or the car is ultimately repossessed. If more credit applications were checked, longer approval times and lender costs would ensue.
Consent orders did not have any relevant information that was connected. The information was inputted onto the credit application. The information was also ultimately transported to many financial sources.
Blair Thomas is the co-founder of eMerchantBroker.com the #1 dad credit merchant credit card processing company in the US.  Thomas has been in the payments industry for over 10 years.  When he is not running his business he spends his time writing and producing music, which has been featured in a variety of films.