by Lior Tal, co-founder of Repnup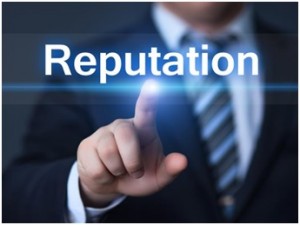 A job hunt isn't the easiest task in the world, but if you have to get ahead, you have to look out for better opportunities. Hunting for a great job is inevitable in professional life, until you attain your elusive goals of success.
But before you start applying to roles and companies for better professional growth, there are some very important steps you must take to improve your chances in landing that dream job.
Read on to know more about things to do online before getting started with your job search.
1. Create and maintain an updated LinkedIn profile.
When it comes to professional life, social networking is just as important as networking in real-life, and LinkedIn is a great way to do both. Your dream companies and their employees are most likely already on LinkedIn in a very active way, so if you haven't already, please take time to register for an account on it.
If you're already on LinkedIn, your job is only half done. The next step would be to ensure that all your professional achievements are listed and updated. This includes all the roles and jobs you have held, as well as a complete list of your educational qualifications, awards, achievements, etc.
2. Make your presence felt.
Now that you have updated your professional details on LinkedIn, it's time to start getting noticed on the social network. You can do this by adding everyone you know – your colleagues, your college mates, people you have done business with, etc.
As a next step, request people you have worked with to give you recommendations based on their experiences with you. These recommendations not only help build credibility to your profile, but also serve as references in case your potential recruiter wants to learn more about you.
Another great way to become more visible on LinkedIn is to join groups and follow companies. This will help you stay updated with the latest job opportunities as well as all the latest happenings in the companies that you are interested in applying to.
3. Groom your social impression.
There's more than just your LinkedIn profile that many potential recruiters will turn to when they need to learn more about you. This includes your presence on other social networks like Facebook and Twitter. In this world of social media, nearly everyone has a Facebook or Twitter profile, which tells more about the person that you really are – something a LinkedIn profile cannot do.
According to a recent JobVite survey, 93% of recruiters are likely to look up candidates' social media profiles before considering their job applications or inviting them for an interview. If you have any offensive content shared on your social media profile, even inadvertently, you will most likely be rejected even before they have a chance to interact with you.
You'd think that an easy solution to this problem would be to restrict access to your profile, especially on Facebook, but this would only make you look more suspicious. Only those who have something to hide would keep their privacy settings high.
Manually scouring hundreds, maybe even thousands of posts, images, likes and shares can be extremely tedious, and there is a high likelihood that you could miss something on your profile. Consider using automated services specialized in reputation management to detect problematic content on your profiles which you can then clean up in a jiffy – it may cost you a little, but at least the search is more comprehensive and will be able to find all offensive content on your profile.
You can then choose to delete or restrict access to such content and clean up your social reputation. A more presentable and acceptable social profile is sure to help you make a better impression on your next recruiter.
Seeing is believing, and when recruiters look you up on social networks to verify facts mentioned on your CV, a favorable profile can be convincing enough to put you ahead of your competitors for that dream job. A clean and well maintained profile on social networks will help you appear professional, tech-savvy, up to date with current business trends and increase your visibility as a potential candidate.
Once you have improved your online impression, you can get started in pursuit of your dream job. This indirect impression that you make on your potential recruiters will let them know that you are a serious contender for challenging roles and can be a great asset to their business.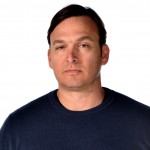 Lior Tal is the co-founder of Repnup, a company that helps users clean and manage their social reputation. Repnup uses advanced algorithms to detect problematic images and text on users' social profiles automatically so that they make better impressions online.