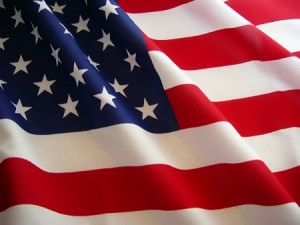 Looking to start a business? Prospective business owners must make a myriad of choices before even opening up shop. One of the most important is where to locate the business. The United States is not uniform in its friendliness toward small businesses, and some states make operating a business easier than others.
There are many factors to consider in determining which state is the best to locate a new business. Corporate tax structure is one of the most important, but should not be the sole consideration. The state's economy, government incentives and training, business regulations and workforce are other crucial factors.
Here are five of the best states for starting a business:
1. Utah.
Utah has long been recognized as a great place to start a business. Forbes Magazine ranked it the one of the best states in the country for business three years in a row. Utah has a growing economy and low unemployment. The median age of the state's workforce is only 29 years old, by far the youngest in the country. Uniquely, one third of the workforce is bilingual. Utah businesses benefit from low corporate taxes, business friendly regulations and energy costs 29 percent lower than the national average. Additionally, the tech startup community has grown so quickly that Utah has a new nickname: The Silicon Slopes.
2. Texas.
Prospective business owners can get the best of everything in Texas. The state is geographically huge and boasts a diverse and growing population. For technologically inclined businesses, Texas has increased its STEM (Science, technology, engineering and mathematics) workforce by 34,000 since 2009. Austin in particular is a technological and cultural hub. Even Apple has decided to move closer to many of its techie customers and brand loyalists and set up camp in the lonestar state. The Texas Enterprise Fund also helps startups gain necessary funding. It has invested $500 million in capital since its inception.
Texas is one of the most business friendly states, with few cumbersome regulations, no personal or corporate income tax, a low franchise tax and no state property tax. In addition, business owners in Texas can save big on their energy costs by partnering with a reputable electricity provider to secure lower rates and optimize their energy usage.
3. Idaho.
Idaho may be known for potatoes, but it should also be known as a stellar place to start a business. Idaho has topped the annual Small Business Friendliness survey conducted by the Kauffman Foundation and Thumbtack.com since 2012. Agriculture, lumber and mining are major sectors of the economy, but with the presence of Micron Technology, ON Semiconductor and other large tech companies, the state is increasingly a science and technology hub. Moreover, the state has the second highest number of startups in the country, according to the Small Business Friendliness survey. Nineteen percent of survey respondents started their businesses within the previous year.
4. Virginia.
Virginia topped Forbes Magazine's list of best states for business in 2013. Small business owners love the state's corporate-friendly health and safety, licensing and labor regulations. It also has one of the lowest consumption tax rates in the nation. The government supports small business owners with popular incentive programs and offers many training and networking programs. Virginia is known for its educated workforce and diverse industry. Government is a large employer—given the state's proximity to Washington, D.C.—and the state has the highest concentration of STEM jobs in the nation.
5. North Carolina.
With its moderate climate and the renowned Research Triangle of Raleigh, Chapel Hill and Durham, it is not surprising that North Carolina is one of the fastest growing states in the country. Small business owners rate the state highly for friendly regulations and for its low tax rates. North Carolina keeps its labor costs low due to having the smallest union workforce in the country. Labor costs are 19 percent lower than the national average. North Carolina is also one of the top states in the country for venture capital investment. Over the past forty years, venture capitalists poured $8 billion into nearly 500 companies in the state.
Starting a new business is an exciting and daunting adventure. Not everyone has the freedom to choose any state they wish to locate a new business, but for those who do, it is well worth researching which states are the most amenable to small businesses. Business-friendly states will not guarantee that a business will succeed, but it can certainly make the journey a lot easier.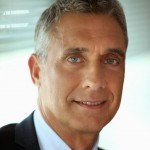 Lewis Robinson is a business consultant specializing in social media marketing, CRM, and sales.  He's begun multiple corporations and currently freelances as a writer and business consultant.