By Ralph Dangelmaier, CEO of BlueSnap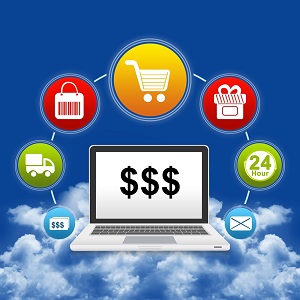 On May 7, 1947, Levitt & Sons announced their first rental homes in Levittown, New York. Of the 2,000 homes, more than 1,000 were rented within two days. The Levitts decided to build another 4,000 homes, which they were building at a rate of 30 houses per day by July of 1948. Their assembly chain approach to construction brought in a level of efficiency, cost-savings and quality that was previously unmatched. They met high demand for affordable homes with a single, replicable solution. The otherwise identical homes could be customized with the interior designs, embellishments and personal touch of the owners.
Sound familiar?
Today in the tech industry, we're entering an era of Levittown software, and the change is important for all businesses. Technology companies now build Levittown-style products that are appropriate for a wide range of industries. The base product is quickly deployed, cost-effective and customizable. The companies that 'rent' these products on a SaaS basis enjoy the highest standard in software without the costs, risks and tech quandaries of in-house development. This Levittown model is the future of payments software.
The Death of In-House Payment Gateways
The build-it-yourself era of payment software development is coming to a close and for good reason. "We built it in-house" is no longer a bragging point. In most cases, "in-house" is now used to describe backwards software alongside "slow" and "user-unfriendly." Still, companies resist letting go of archaic proprietary applications. People are used to it and it works OK, so why mess it with it?
This thinking used to work because consumer software and business software used to be similar in that everything was user-unfriendly. However, the rise of mobile devices, web services and web apps created a gap between consumer and business software. The ease of downloading, installing and using consumer apps highlighted just how antiquated business applications had become. Instead of accepting typical in-house business apps as they were, people questioned why they were so much more difficult to use than iOS and Android apps.
So, we're moving from expensive, custom-made, in-house solutions to cost-efficient, customizable, easy-to-integrate solutions that perform well in a variety of contexts. The build-it-yourself era is giving way to prebuilt software that makes it possible to bring advanced capabilities "in-house" almost instantly and get to market quicker. This trend is playing out in the world of payment gateways, where providers (like my company BlueSnap) compete to help customers reach the maximum number of markets as efficiently as possible.
The Cost Advantage is Obvious
Companies like Salesforce, Magento, Yammer, Freshdesk, Asana and dozens of others are on the rise because they outmatch in-house software on usefulness and cost of ownership. Levittown made modern suburbia possible with all the safety, convenience and community people have come to expect in such neighborhoods. The mass production of quality houses also made home ownership available to millions of additional Americans.
Technology is supposed to be easy-to-use and useful, and that is where the "Levittown" payment software companies excel. All software is supposed to save time, raise revenue, cut costs and boost productivity, but we now know how difficult it is to meet those goals. New wave tech companies like Facebook, Google and Twitter have to hire thousands of developers with six-figure salaries to offer products that work well. Most companies don't have the cash or bandwidth to support long development cycles and hire boatloads of developers.
If multi-billion dollar companies are putting all these resources into building products that are their source of revenue, why would non-tech companies think they can build their own CRM, helpdesk or payment software to that standard?
It doesn't make sense for most companies – small or Fortune 500 – to throw resources at a tech product that other companies have already built and optimized. Companies that once spent millions building their own CRM or ecommerce platforms are now migrating to Salesforce and Magento. They're chopping costs and upping revenue.
Build-it-Yourself to Do-it-Yourself
Although build-it-yourself options are less desirable today, the Levittown breed of software has a "do-it-yourself" (DIY) component. You don't install Salesforce and leave the software as is – instead, you integrate with your systems, tweak the fields, add on additional software and make it your own. All the companies I've described have experts who help their clients customize the system like this.
In the world of payment gateways, I've found that companies prefer to start with a pre-configured gateway loaded with features that increase conversions. It would be extremely expensive or impossible for companies to build these features on their own. So they use a pre-made solution, customize the appearance, plug in sales tax and ecommerce software, and then sell immediately. Because of the base product and its flexibility, getting from nothing to international sales is quick.
This is the model we see at software companies that are doing exceptionally well. The base model takes care of heavy coding the way a Levittown house simplifies building, and then improvements and customization don't require a software engineering army. Customization is now a DIY process with varying amounts of guidance from the provider.
Some techies might argue that the high performance, scalability and reliability of cloud computing is the key to companies like Salesforce. Without diminishing the importance of those qualities, I think the sweet spot between building it yourself and a prebuilt solution is what makes SaaS products so appealing.
It's safe to say that the build-it-yourself era is coming to an end in most businesses. Companies will instead find solutions that are superior, safer, relatively cheaper and faster to markets, thanks to the SaaS model.
The decision to build an ecommerce platform or global payment gateway is a multi-year, multimillion dollar initiative that can go horribly wrong. The risk versus reward equation points to Levittown software. This trend will allow companies to expand into new markets, offer new services and improve operations faster than ever before. So stop trying to be two businesses. Focus on what you're good at, and let software companies fill in the gaps.    
Ralph Dangelmaier serves as the Chief Executive Officer at BlueSnap Inc. Dangelmaier served as the President of Global Markets and Services at ACI Worldwide Inc. since September 2009 and its Executive Vice President of Global Markets since until August 2012. He served as the President of P&H Solutions Inc. (also known as Politzer & Haney Inc.) since 2002 and its Chief Executive Officer since February 8, 2006. He is a frequent speaker at cash management and other financial services industry events and conferences.