by Hunter Hoffmann, Head of US Communications at Hiscox Insurance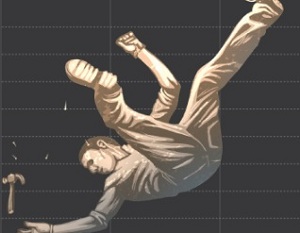 Like many small business owners, a real estate business can take years to build. Cementing a reliable client base and establishing your credibility in the industry is hard work. Real estate agents juggle many clients and each brings their own set of details that agents need to keep organized. Misunderstandings and oversights happen, no matter how diligent you are. The emotional components involved in buying or selling a home, and the high ticket price, often mean an honest mistake can lead to a costly lawsuit.
According to a recent study by Hiscox, 20 percent of real estate agents reported having a lawsuit filed against them. To protect their investment and hard work, real estate agents should check that they're properly insured with the right small business insurance coverage.
Here are some common risks that real estate agents face, and how to protect against them:
1. Omission.
Everything included in the sale of a home needs to be itemized so that all parties are on the same page with the same expectations. But things are never are simple and clear as they should be. What if your buyer expects the hot tub in the back yard to be included with the house, but the seller had already planned to bring it with them to their new residence? Sometimes over promising items that the seller doesn't intend to part with, or delivering items that the seller never got paid for, could lead to a lawsuit. Additionally, the responsibility for disclosing details such as a death on the property can be required under law. For example, in California, a buyer can file a lawsuit against the seller, the seller's agent and his/her agent for failure to disclose.
2. Failing to deliver service.
Call it buyer's remorse, but in some cases, clients may blame their real estate agents if they feel like they overpaid for their new home. Agents could face claims that argue negligence in researching the home's value, or that the appraisal was manipulated.
3. Wrongful discrimination.
Claims of wrongful discrimination are a common risk that real estate agents are faced with. Real estate professionals can be sued regarding claims that a home wasn't shown to them due to their race, religion or gender.

4. Accidents.
Of course, like any industry, real estate professionals run the risk of unforeseen accidents, like visitor falls and injuries. This is particularly relevant for properties that need updating or are still in the midst of the building process when they start getting shown.
In any of these instances, legal fees could end up costing the entire commission from the sale (if not more). Professional liability insurance can prevent real estate agents from not only paying out of pocket if an error occurs, and many insurance companies  will even appoint an attorney when necessary. Professional liability insurance even provides protection in the event that allegations surrounding an mistake are groundless. For falls and injuries, real estate professionals may want to consider general liability insurance; which provides protection from third party claims for bodily injury and associated medical costs.
Home prices at the start of this year have risen over 10 percent, according to the Case-Shiller home price index.  With U.S. home prices on the rise, real estate agents are seeing a slow recovery from the burst of the housing bubble in 2007.  This positive increase in home sales also brings with it increased risk for real estate professionals. Small business owners should take measures to protect themselves against lawsuits so they can take advantage of the more active market without the fear of legal actions.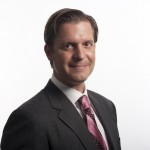 Hunter Hoffmann is Head of US Communications at Hiscox Insurance and is responsible for media relations, social media, internal communications and executive messaging. Hunter lives in New York City with his wife and two sons – Walker and Otis. In his spare time, he moonlights as Chief Marketing Officer and deliveryman for Junior's Fresh, a fresh baby and toddler food delivery service and cafe in New York City founded by his wife, Michelle.