by Ross Beyeler, founder of Growth Spark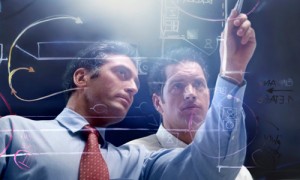 Spend just a few minutes browsing websites such as Kickstarter, Indiegogo or Dragon Innovation and you'll witness a renaissance in DIY entrepreneurship. What's often been labeled the 'Maker Movement', we're in a time when independent designers, developers, tinkerers and engineers can come up with a unique offering and within a few days have hundreds of thousands of people backing them online through these crowdfunding platforms. In fact, over $2.7 billion was pledged to over a million crowdfunding campaigns in 2012.
So what's driving the interest in Crowdfunding? Some of the primary reasons so many businesses have turned to it include:
– Prove Market Demand: Determine whether a potential customer base exists before producing your product.
– Test Positioning: See what marketing messages resonate behind your product.
– Fund R&D: Bootstrapped raising funds is far 'cheaper' than debt or equity.
– Develop an Initial Audience: Tap into a large existing community of potential customers who could evangelize your product even before launch.
Delivery Issues.
If your campaign goes well, however, what happens when it's time to deliver? For many people running crowdfunding campaigns, there's a bit of an 'oh sh*t' moment when the campaign concludes and you have to start building a business that can deliver on your promises. We spoke with two companies, CogniTea and OnHand, which have run successful crowdfunding campaigns about their experiences with the steps one must take after a campaign has wrapped. Although every business is unique, there are three major areas must be considered when transitioning into the business setup phase:
Converting Supporters to Customers.
Once your campaign has closed successfully, the most important realization is that you now need to build a business, and with a business comes customers. Your supporters have become your first initial customers and will, hopefully, turn into long-term loyalists who will continue to promote your business. Alex, from CogniTea, says, "The first step after your campaign has closed is to thank those who contributed. You have to reach out and be like – thank you guys, we're so jazzed up!" Once you've done that , it's crucial to set the right expectations around fulfillment and communications going forward. Give them a timeline and make sure they understand that things could potentially 'go wrong' during the few weeks/months following your campaign and that you value their support above all.
Tactically, you'll want to establish a few 'communication channels' to facilitate marketing and support. If you haven't done so already, set up a profile on the social media websites your customers value. Export your customer list from your crowdfunding platform and start building a proper email database on a platform such as MailChimp. Finally, consider setting up a 'support system' to handle inquiries about specific orders using a platform such as HelpScout. Most importantly, use these various 'channels' to continue telling the story your customers were originally 'sold using video and photography to share behind-the-scenes action. They believed in your mission/idea and want nothing more than to be a part of its development.
Building Out Operations and Fulfilling Orders.
The real 'work' post-campaign is building your operations and determining how to fulfill customer orders. Jeff, from OnHand, shares, "there is a lot that goes into the ongoing marketing and PR efforts for you campaign, especially in highlighting the mentions you receive. But fulfillment becomes the real part of it. Like, okay we got this done, now let's sort it out." Putting production aside (as that varies greatly between companies), let's look at the core elements behind your operations.
First, get a 'handle' on all of your orders. Export them into a CSV and consider either tracking status via Excel or using a 'fulfillment management platform' such as ShipStation. Jeff stressed not to "overlook the hidden costs of shipping" as they add up very quickly. It's not just postage but boxes, packaging materials, packing slips, personalized notes/extras and any specialty tracking or insurance. These costs only increase for international orders, an area that Alex said, "can really surprise you if you're not prepared." In prioritizing the work, Jeff recommends tackling the 'easy' orders first and then allocating more attention to 'tricky' order such as multi-product or international. The best thing you can do is to ship early, so push as hard as you can through the initial fulfillment process.
Establishing Sustainable Sales Channels.
Something that can't be overlooked throughout is that your crowdfunding campaign, for most people, is just the start. The real challenge is in building a long-term, sustainable sales channel. However, much of the campaign process can be leveraged into the 'foundation' of a sustainable business. The most successful campaigns are built around a great story, where that story might be attached to a specific 'brand identity'. Realize that the campaign can provide tremendous insight into the positioning of your product and how you might tweak your story or brand identity going forward. Use these insights when starting to craft the 'larger' presence for your company.
Naturally, the first 'concrete' step you'll take in establishing a sustainable sales channel will be in giving your customers a way to purchase your products. As you continue to offer new products, and new customers are introduced to your brand, you'll want to make it as easy as possible for them to pay you! Building an initial e-commerce website can be as easy as setting up a Shopify store. Luckily, many of the other platforms you've been setting up (i.e. ShipStation, MailChimp, HelpScout, etc.) all tie-in directly with platforms like Shopify, making your 'business' a lot easier to manage.
Good Luck!
The work that goes into running a successful crowdfunding campaign is not to be under-estimated, but neither is the work that goes into building the business that follows. This discussion can serve as a guide to thinking about the 'now what' after your campaign has concluded. As more entrepreneurs turn to crowdfunding, surely additional tools will emerge for this ecosystem. As Alex shared, "I think it's a very valuable experience and it's something that in the last three or four years has really transformed how entrepreneurs launch businesses."
Ross Beyeler manages Growth Spark, a Cambridge, MA, based agency that helps E-Commerce companies design interfaces that convert visitors into customers, implement technology to streamline operations and use analytics to guide marketing decisions. Since its founding, Growth Spark has completed over 250 projects that led Ross to a nomination as one of BusinessWeek's Top 25 Entrepreneurs under 25 in 2010. A graduate of Babson College, Beyeler has been a serial entrepreneur in the technology space with experience ranging from digital marketing, business development and strategic management.