by Mike Matousek, CEO and founder of Flashnotes.com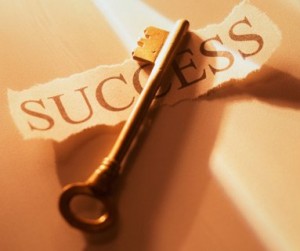 It doesn't matter your age or experience, starting your own business and keeping it afloat is an endeavor many people don't have the passion or drive to do. A true entrepreneur is someone who is so confident in their idea and the vision for their company – they will not allow any negative comments, events, or situations to break them or get in the way of their determination. When starting out on the journey, you need to be committed and decide if you're really willing to get in the trenches to work through the many ups and downs that will be needed to grow and scale your business to success.
As a young entrepreneur, I had the idea to create a marketplace where students could buy and sell their study materials, which I believed could help students' academic outcomes. I hustled, working countless hours to get it off the ground while still a senior in college — pitching the idea to my classmates, professors, friends, and anyone else that would listen to me. I've since turned my dorm room idea into a VC–funded startup that's a leader in the higher ed tech space and have learned a few things on the way.
If you have an idea that you are truly passionate about, there are a few key tips I would consider before starting your own business:
1. Stop Talking – Just do it!
The reality is, there are millions of people with great ideas, but few who have the drive and passion to put their ideas into action. You hav to go "all in", put all your fears of failure aside and take a leap of faith. Rather than thinking about the "what-ifs," just go for it and take those first steps to bringing your idea to life. You don't need to have all the details and decisions 100% vetted to get your idea off the ground – understand that the kinks can be worked out along the way as you grow and scale your business. Weigh the facts you have in front of you and make the best choice you can at that time. Don't be afraid to go with your gut and take a risk, rather than playing it safe and missing the opportunity to create something great.
2. Don't Talk About Version 2.0.
Don't get ahead of yourself. You will always want a newer, faster, sleeker version of your current product, but you can't sell what you don't have. Your product is your product, and you need to be able to sell it to investors, to customers or users, and to potential employees and get their buy-in first. Touting unfinished features only takes away from the quality of your current product, and distracts people from the great product you already have.
3. Find Great People Who Can Fill Many Positions, Not a Worker Who Will Fill Just One
.
Do not confuse great people with people who are great at their job. It's important to also find people who are well-rounded and great in all aspects of life. These are the ones who will transform your business. Surround yourself with employees that share in your passions and will push you and your business in the right direction – through the good, the bad, and the ugly.  A big part of a startup is that every employee must to do whatever it takes to get the business to the next level, an aspect of the job that may not be mapped out in the job description, but should be understood by all. Be careful when hiring a close friend, however. I've learned the hard way not to just hire a friend because I enjoyed their company. Be honest with yourself and think about whether your friend really has a relevant skill set, the drive to work hard, and that it's the right move for growing your business.
4. Make Tough Decisions.
I often refer back to the quote from Erica Jong, "Advice is something you ask for when you already know the answer but wish you didn't." Understand that success can only come through taking risks and making difficult decisions – there's no easy route. Trust your gut and have the confidence that you know what's best for the business you created. There's no time for second guessing yourself when you're building something great.
5. Celebrate the Small Things.
It's really easy to get caught up in thinking about the future as you're consistently striving towards the next big "win" for your business. Don't get me wrong, it's those monumental victories that all entrepreneurs work towards. But you can't forget to live in the present and to recognize your smaller achievements along the way. Taking the time to reflect on the small things will have a positive impact on your team's morale and can really help to build a strong company culture.
Mike Matousek is the CEO and founder of Flashnotes.com, the student-to-student study materials marketplace, which he started as a senior at Kent State University. Now, at age 25, Mike has just recently raised $3.6 million in Series A venture funding, acquired competitor Moolaguides, and is poised for rapid growth at colleges and universities across the U.S. this year.