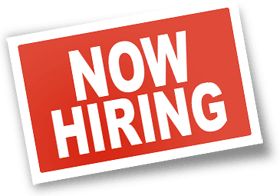 Now that you've acquired funding and gotten that startup off the ground, it's time to staff your business with the best of the best. For your fledgling company to succeed, you'll need applicants with a propensity for going above and beyond the call of duty. Unfortunately, you may inadvertently overlook some of the best candidates while navigating a sea of lackluster resumes.
To ensure that your business attracts only qualified applicants, simply use the following tips:
1. Hire a Recruitment Firm.
If you're too busy to personally review each applicant's resume, consider delegating this task to a reliable recruitment firm. These companies specialize in reviewing resumes and following up with qualified candidates. After contacting a representative from your chosen firm and explaining what you're looking for in new hires, the company will meticulously work to put you in touch with the right people.
In addition to posting your job listings on both local and national employment boards, recruitment firms will pass the listings along to candidates in their databases who match your qualifications. Each time a qualified applicant has been located, the firm will contact you about setting up an interview. Recruitment firms are invaluable resources for business owners who have grown tired of conducting awkward interviews with unqualified candidates.
2. Build Relationships with Local Universities.
Business owners interested in recruiting fresh talent can benefit from developing relationships with job placement officials at local colleges and universities. Like recruitment firms, college-based job placement offices send your company's job postings to qualified candidates who have recently finished school or will soon be graduating. Whether your company is looking to fill a permanent or temporary position, job placement offices can introduce you to a bevy of eager young talent.
Cost-conscious entrepreneurs will be pleased to learn that many placement offices don't charge for their services. By providing job listings for recent grads, you're doing a service to both the school and its students.
3. Get Involved in Mentoring.
The opportunity to mentor students is another perk of being on good terms with local schools. By taking students who are interested in the industry your company serves under your wing, you can effectively mold them into employees who possess the skills needed to help your business thrive. Depending on the types of jobs these students are interested in, you may have to delegate the mentoring to other members of your team.
If all goes well and the students receive positive feedback from your employees, consider bringing them onboard after they've graduated. If certain students have performed exceptionally well and you don't want to lose them to another company, bring them on part-time before they finish school and fulltime after graduation. Even if you ultimately decide that certain students aren't a good fit for your company, you'll have provided them with hands-on experience in their chosen career field, where they can be valuable pieces in your network.
4. Offer Internships.
Like mentoring, offering internships is a great way to take prospective employees for a test drive. Whether paid or unpaid, internships are mutually beneficial arrangements. You get to see how well potential fulltime hires perform on the job while interns gain valuable work experience.
Being able to interview well works to the benefit of job candidates, but even the most confident interviewee must be able to expertly carry out his job duties. Starting employees as interns allows you to observe them in the workplace and determine whether or not they'll make good fulltime team members. If not, you'll be able to amicably part ways at the end of the internship without going through the awkwardness of laying them off.
5. Be Selective About Where You Post Jobs.
If you're tired of being swamped with resumes for every available job, be more selective about where you post employment listings. Instead of posting them on general job boards, look for boards that are targeted specifically at jobseekers in your industry. Additionally, make it clear in the posting that candidates who don't meet all the qualifications shouldn't bother applying. According to Beyond.com, 70 percent of resumes sent to employers are from unqualified applicants. Wading through a sea of unimpressive resumes wastes your time and makes finding the right person for the job considerably more difficult.
A talented staff is the cornerstone of a successful company. When looking for the right people to join your team, it pays to delegate, network and provide on-the-job training. After putting these hiring hints into practice, a thriving business will be your reward.