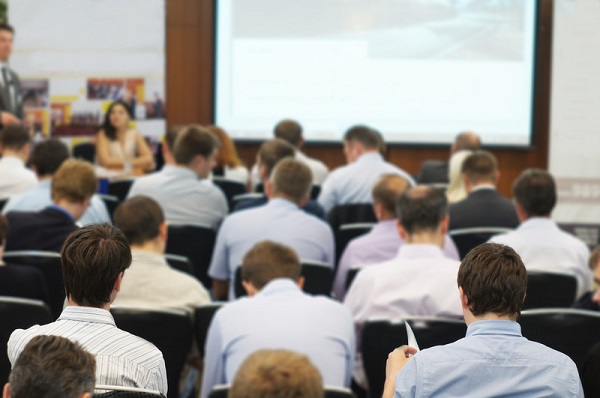 by Glenn Orloff, CEO of Metropolitan Shuttle
Professions, like anything else, go through periods of popularity, but some have more staying power than others. Sure, you can go to school to be a doctor or a lawyer, but taking an entrepreneurial itch and applying it to a long-term profession can be tricky. "Event planner" wasn't a career, let alone a business, when your parents were entering the workforce. Now, however, it's an industry that not only is popular, but is seemingly here to stay.
Here are some tips for hanging your shingle as an event planner, and building and maintaining a successful event planning business:
Build your network.
"Networking" means more than going out and building a roster of clients. Of course, getting clients is the bedrock of any business, but for a startup event planner to be successful, you need to be sure to have a network of vendors on whom you can rely. For the first year or so of events, you will need to spend a lot of time researching each vendor with whom you contract for an event — caterers, charter buses, audio/visual equipment vendors, furniture and tent rental companies, and so on. It's not only time-consuming to have to research each of these vendors, but you're also putting your own reputation on the line each time you work with another company. The success of your events is contingent upon your vendors' being reliable and providing high-quality services to your client. As well, as you develop relationships with vendors, they will become easier to work with and more likely to accommodate your clients' needs.
Find a niche.
Event planning is broad; it can mean social events like weddings or Sweet 16s, business events like conferences or meetings, promotions such as trade shows or product launches, or community affairs like parades, music festivals and the like. Each of these "categories" is drastically different, and they require different skill sets in order to achieve successful execution. Event planning is so much more than food tastings and floral arrangements; you are going to be budgeting, scheduling meetings, arranging overnight accommodations, courting speakers, configuring venue support, establishing emergency plans and lots of other technical details. Figure out what your strengths are and what you like to do, and then apply those considerations to creating a business that caters to a specific industry or type of event. That way, you're building a reputation among a specific market, which can help you become the sought-after event planner in that industry.
Get certified.
The International Special Events Society and Meeting Professionals International offer event planning certifications. Some corporations, and sometimes private citizens, require a certification of any event planner whom they hire because it assures them that the person has the training to professionally plan an event.
Establish a universal game plan for executing an event.
No two events are the same, but your overarching business plan should be able to apply to any event you book. You can save yourself a lot of headaches and potential heartache by creating a checklist or flow chart that incorporates all of the components of a successful event, and then modifying it on a client-by-client basis. This can help ensure that (1) you won't forget or neglect a single cog in the process, (2) you're asking the client the right questions up front, and (3) you're budgeting appropriately for the scale of the event. In your initial meeting with a client or prospective client, you want to determine exactly the scope of the event. Know generally what kind of event you'll be planning and what's involved. For example, what kind of venue will you need? Will you be coordinating caterers? Setting up shuttle bus rentals? Celebrity guests? Audio/visual or other high-tech equipment? Hotel accommodations? Having a set checklist of questions to ask and a to-do list is essential in making sure that all of the details have been accounted for.
The bottom line: Although event planning is a hot field right now, you can set yourself apart from the pack by considering these few suggestions. What's going to establish your reputation as the go-to planner in town will be your attention to detail and how smoothly you can pull off an event. Obviously, unforeseen circumstances will arise, but your value as an event planner is in how you deal with them. The key is that you want to keep the glitches small enough that they are invisible to guests and don't diminish the host's enjoyment of the event. Your time, skill, patience, communication and organization will lead to a successful event-planning career.
Glenn Orloff is the CEO of Metropolitan Shuttle, a company that provides shuttle and charter bus services for every major metropolitan area in North America. Glenn has years of experience in the event planning industry in addition to coordinating the transportation for groups and events of all sizes through his extensive network of vendors.