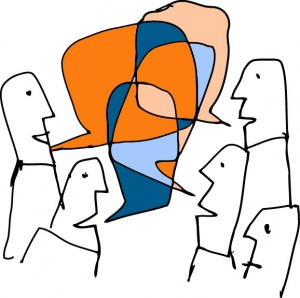 Marketing is always changing and companies who are at the leading edge of advanced techniques will get on top and stay there. It requires skill, taking chances, and knowing what your customer wants before they spend their money with another company.
1. Good Marketing Strategies Costs Less Money in the End.
Effective marketing starts with an initial investment and ends when that investment yields monetary gains. If you are not organized in your approach to marketing, you are throwing money away. A strong marketing strategy maximizes profits for the lowest cost. Get rid of old techniques that don't work such as direct mail campaigns and get your business some online visibility. Shoppers are searching online for you and in order for you to meet them; you have to have your marketing strategy in place.
2. Lead generation is targeted and leads to more sales.
Generating leads keeps new customers coming in, but at what price?
Targeted lead generation has a higher conversion rate into sales than traditional techniques once used such as newspaper advertising or radio ads. Building better leads that are closer to sale creates a higher profit margin. Lead generation works by targeting customers who navigate through your website and interact with the content. Whether they fill out a form on your site or search content, leads are generated in order of importance based on the interest a potential client shows in your material.
3. Internet monitoring is a Useful Tool.
Monitor what potential clients are doing as they search your website for answers. Learn what they want and find a way to connect what they want with what you offer for sale. With internet monitoring you can see who views content on your site, how long they spend on each page and search terms they type in.
Monitoring potential client behavior is effective because you can learn what clients are interested in before having a conversation or receiving an email. Customers don't know that they are being monitored and you gain an abundance of information about potential customers by seeing what they are reading and searching for.
4. Social Media is a Necessary Component of Marketing.
Everyone is online and most use social media as a means to review products and services. Using social media updates builds a client base of followers interested in what you have to offer. Social media creates an identity for your business that you control. You share information and business news with page followers and you can offer deals or specials for social media users.
Social media provides an outlet for satisfied customers to provide reviews of your business and to share with their friends the services or products that you offer. As your social media base grows, your business will grow. It doesn't take a lot of effort to have a few posts a week that are interesting to potential customers. Provide fun, relevant content to your readers to let people know what you have been up to.
5. Less Work with Better Results.
A well-organized marketing strategy uses automated, yet targeted emails and optimizes customer contact. The goal is to provide as much information they want without being too pushy. You want to inform potential customers about products and services you offer without annoying them. An organized plan creates less work overall and the final monetary results are at least equal to the unorganized plan with less work.