by Cynthia Griffith, author of "The Sun Village Project"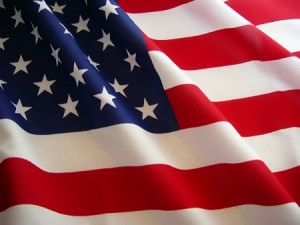 While it may seem as if the United States' places of interest have been pretty consistent over the years, the truth is that the landscape of this country is ever changing. Today, the population is rising in cities you might never have expected and for those who live and work in these locations, their reasons to maintain residency are endless.
These cities range in convenience from the number of available full time jobs to relaxing scenery, tax-free shopping, and coin-free parking.
Here's a glimpse at the nation's best cities to live and work in:
1. San Jose, California.
The sunny city of San Jose boasts the highest number of available full time jobs and houses the headquarters for some of the highest paying companies in the world, including Adobe, Cisco, and EBay just to name a few. In addition to sunny weather, homeowners in San Jose can enjoy breathtaking views of the mountains on three sides of the coast as well as 15,950 acres of parkland amidst swaying palm trees. The new and improved "Capital of the Silicon Valley" is definitely living up to its name.
2. Fort Myers, Florida.
In ten short years, the "county seat" witnessed a 29% population increase and residents in Fort Meyers say they have come there simply to relax. Shell collecting along the sandy beaches is a popular pastime for many Fort Myers residents who prefer to breeze through and take their time enjoying the subtropical climate. Homeowners can enjoy affordable residency in an area known for offshore sailing, horseback trailing, and fabulous beachfront dining.
3. Wilmington, Delaware.
The world of tax-free shopping and up and coming treasures awaits you. Living in Wilmington, Delaware places residents conveniently in between Philadelphia and New York, making commutes to either of these major cities easy. In fact, Wilmington, Delaware might just be the most convenient city on the list in terms of location. The Wilmington waterfront houses an endless list of museums, shops, restaurants, and entertainment venues, and the parking is often free even on major roads. Wilmington sports the perfect blend of urban culture and rural scenery and is coincidently on the cusp of upcoming artistic trends.
4.  Manhattan, New York.
It is still the big city of dreams after all! The lack of population growth over the past ten years (1% as opposed to Fort Myers' 29%) shows that the Big Apple might have lost a bit of its luster a decade ago, but for native New Yorkers there is still no place like home. The historical value of places like the Statue of Liberty and Rockefeller Center are enough to keep this city on the list alone, but when combined with the ever-growing list of new restaurants, mile high sky scrapers, and opportunities to bump into celebrities, Manhattan is still the number one stop for the social butterflies of the world.
5. New Orleans, Louisiana.
The home of the Mardi Gras beads has much more to offer its residents than meets the eye. A unique sense of culture and history is always present in New Orleans. Their music scene is incomparable to that of any other city and their food is a tasty morsel of cultural fusion. Anyone with a passion for the fine and slightly unusual things in life should consider living in New Orleans.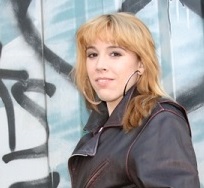 Author and blogger Cynthia Griffith got her start in the freelance world as a songwriter, and has worked with hit makers The Legendary Roots Crew, Timbaland, and Pras of the Fugees to name a few. In 2004, her articles and interviews were featured in Supersport Magazine, a local print out for motocross enthusiasts. In 2012, Cynthia went on to publish her debut novel, "The Sun Village Project". Self published and self promoted, "The Sun Village Project" broke into the Amazon Top 100 at number 92 last April.