by Thomas Moran, CEO of Addison Group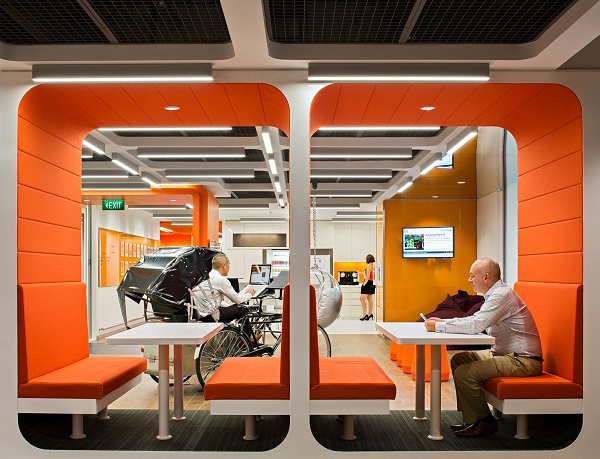 2014 is well underway and so are the changes workplaces are implementing for the year.
The economy is improving at a slow rate and employers are trying new strategies to attract and retain quality employees. By anticipating the needs of employees and future employees, employers can create an accommodating environment that encourages growth, happiness and productivity.
From shifting hours to the importance of reputation, here are five of the most relevant workplace trends I expect to see this year:
Flexible Work Hours.
Many offices are choosing to say so long to the traditional 9 to 5 work schedule. Instead, more employers are offering the opportunity to work from home or adjust hours to accommodate childcare or school requirements.
Wellness Incentives.
Health care costs are rising and employers will place more emphasis on preventative care and programs that urge employees to maintain a healthy diet or lifestyle. Expect to see chips and soda be replaced with fresh fruit and water coolers.
Social Media Screening.
With social media continuing to be an important tool for businesses, more employers will be screening potential employees' online presence before extending a job offer.
Emphasis on Internal Training.
The job market is as competitive as ever and employees are shopping around for new jobs as soon as their current job stops being fulfilling. To combat the trend of increased turnover, employers are focusing on investing in the future of their current employees with management training, mentoring programs and career development incentives.
Reputable Workplaces.
A strong, positive reputation for a company can have a huge impact on the type of employees who apply. Employers are doing more to encourage a facilitative environment that engages employees and promotes productivity. Employees will be happier and more likely to boast about their employer.
Thomas Moran is the CEO of Chicago-based staffing firm Addison Group. Addison combines a national network and localized service for broad reach with a personal touch. Specialized practices deliver the right candidate at the right time in Administration, Engineering, Finance & Accounting, Financial Services, Healthcare, and Information Technology.