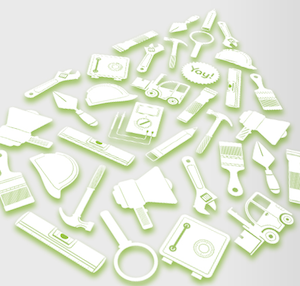 When you're a new or aspiring entrepreneur, any kind of help or advice is always welcome. Print company MOO has launched a Startup Business Toolkit that – like our site – compiles useful resources that's useful if you're thinking about starting up your own business.
Over the next few months, they'll be rolling out articles written by carefully-sourced experts, entrepreneurs, startup founders  and ourselves, filled with educational tips on starting and maintaining a successful business. The toolkit will cover a number of topics, including guides about writing a business plan, acquiring funding, and there's even an interactive flowchart for evaluating a business idea.
And if you're already reading the stuff on our site, you'll probably find the MOO Startup Business Toolkit useful as well.