by Richard McMunn of How2become.com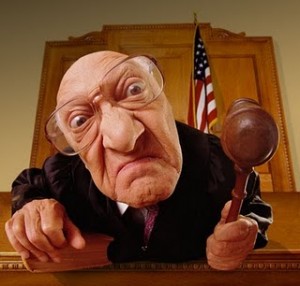 Establishing your own business can be a thriving and fulfilling opportunity for young entrepreneurs. However, as well as being an enriching and profitable career path, you must be willing to accept the trials and tribulations of running your own business.
Below are five legal tips which will help to avoid any of these pitfalls for your business:
1. Commercial property insurance coverage.
One area of business which is often unavoidable is property damage. Whether your property is stolen or damaged you need to have insurance in order to assure you are sufficiently compensated. If you have a large number of staff it is recommended you invest in defalcation insurance to cover you against theft. Ensure you cover your business possessions as well as potential damage to the premises in case of weather damage. This way you are protected against any unforeseen hazards to your business.
2. Product liability insurance coverage.
Whenever you distribute a new product into the marketplace you expose yourself to potential lawsuits. Product liability insurance protects you and your business from any claims concerning the manufacture and sale of your product to the public. Therefore you can be fully protected in the event of liability for losses or injuries to a buyer in case the product has a defect or malfunction.
3. Precautionary measures against personal injury.
It is worthwhile investing in business interruption insurance coverage which enables your business to continue operations in case you become injured or incapacitated and thus unable to continue work. This insurance protects profits, taxes and salaries that need to be accounted for whilst you are unable to remain actively involved in your business. This allows you time to rest and recuperate, knowing that your business will be efficiently functioning upon your return.
4. Consult with a lawyer.
It is fundamental that you understand the regulations, taxes and licences you need to adhere to and pay for regarding your business. It is highly advisable after doing your own initial research to then consult with a lawyer and accountant to structure your business in complete compliance with the law. This requires making sure you are charging the correct amount of tax on the product which your business is releasing, as well as acquiring all the correct licences needed to run your business. A lawyer will be able to check all of these measures so that no technical legality or irregularity in administrative details prevents your business from operating successfully.
5. Vest your Equity over time.
When searching for the right co-founders for your business it is essential that they possess a similar work ethic. You need to be able to work well together in order to make responsible decisions for your business. With this in mind, it is worthwhile vesting your equity over time rather than attaining your shares all at once. Therefore if any problems arise between founders, you are able to come to a fair solution which allows your business to continue functioning efficiently.
Richard McMunn works for How2become.com; a leading career and recruitment specialist for public sector careers. You can also connect with How2become on Google Plus.