by Tricia Meyer, managing attorney at Meyer Law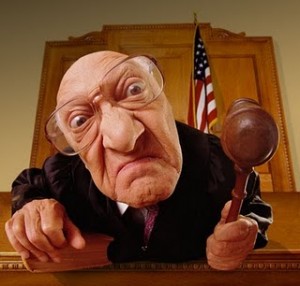 Although it's impossible to know exactly what will happen as your business grows, many issues can be avoided, and many others made easier to overcome, if your company has carefully laid its legal foundation. Too many startups expose their business to unnecessary risk by making some common legal mistakes.
Here are five to watch out for:
1. Entrepreneurs find legal documents online or share documents with their friends.
Okay, I know – it's tempting to use free legal documents. But legal documents aren't one-size fits all, and many of these documents are not going to be tailored enough for your business. I see companies with agreements that are missing important concepts, or that have language that is not in their company's favor. I've also seen people using agreements that don't adequately protect their ownership rights.
You don't know what you don't know. Unless you have an attorney carefully review the documents, you could find these flaws once it's already too late.
2. A one man band goes with sole proprietorship rather than filing as a corporate entity.
If you are starting your business on your own, you might consider a sole proprietorship because it can be less expensive and easier to get established. But operating as a sole proprietor leaves you personally responsible for any debts and legal liabilities you might incur. As a sole proprietor, it's also more difficult to secure loans or investments. You will always be better served by incorporating your business, so talk to your attorney and accountant to determine which entity is best for your business.
3. A startup with more than one founder doesn't have a founder's agreement.
Starting a business with a friend or close colleague is not uncommon, and often, roles and responsibilities are not formally divided. The problem is that this informality can become a liability as a business grows. Any number of factors can make ambiguous arrangements points of conflict. Whether its differences in work habits or visions for the company's future, things change. A founder's agreement creates the framework for your partnership, giving a formal structure to internal affairs. A founder's agreement also defines roles and responsibilities and establishes protocols to resolve disputes and help you make important decisions.
4. The company's contracts are not sound.
When your business is getting off the ground and you're moving quickly, it can be easy to overlook the necessity of contracts with your employees, vendors, contractors, clients, etc. However, contracts are the framework of how you do business with others, and you must ensure that terms are favorable and fair. With sound contracts, you avoid unnecessary troubles, and will be better prepared to handle challenges that might arise as your business grows.
5. Intellectual Property, the core of the business, is not protected.
Your intellectual property is the backbone of your business. Therefore, protecting your intellectual property by filing trademark, copyright and patent applications is essential to ensure that you have legal recourse if infringement occurs.  Make sure when hiring outside contractors and vendors that you maintain ownership over any intellectual property being created for your business. If you overlook this important element, it could cost your business gravely in the future.
DISCLAIMER: The content in this article is for informational purposes only and does not constitute legal advice. Readers should contact a qualified attorney to obtain advice with respect to any particular issue or problem.
Tricia Meyer is managing attorney of Meyer Law, a forward-thinking boutique law firm providing top-notch legal services to clients ranging from startups to mid-sized companies to large corporations in a variety of industries including technology, telecom, financial services, real estate, advertising, marketing, social media and healthcare. Learn more at www.MeetMeyerLaw.com and follow us on Twitter @Tricia_Meyer or @Meyer_Law.