by Keith Tully, a partner at business rescue specialists Real Business Rescue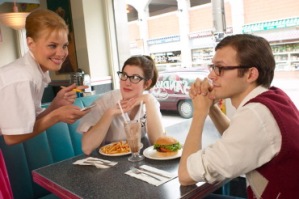 Without customers, no commercial organisation can survive. It can be a struggle initially to attract new customers to your organization, but once you have done this, how do you keep them? Satisfied customers will return, and may also tell their family and friends about their good experiences.
Research by Bain & Co for Harvard Business Review, which looked at the costs and revenues associated with servicing customers, found that increasing customer retention by 5% could increase profits by between 25% and 95%.
Seek feedback.
Obtaining feedback from your clients is vitally important, as it enables you to find out what people like about your business and what they are less keen on. You can then use this feedback to amend your product or service offering or your business practices and procedures, which should hopefully allow you to increase your chances of retaining customers.
Ways you might go about seeking feedback include:
A suggestion box (if customers visit your premises). Make sure it is prominently displayed.
A facility on your website allowing customers to rate your company
A questionnaire, which can be sent in the post, sent by email or completed on your website
Follow-up telephone calls or emails to customers inviting them to comment on their experiences with your company
You may wish to seek feedback on matters such as:
Quality of the product or service provided
Standard of customer service during the transaction process
Speed of delivery (if applicable)
How quickly and efficiently you deal with queries
The standard of your service when things go wrong, e.g. faulty goods, complaints
Seeking feedback may allow you to identify what customers most like about your business. This information can then be used to target future marketing campaigns. Pay particular attention to any customer feedback suggesting you offer something which a competitor does not – this could be your unique selling point.
You may want to seek feedback not only from your existing customers, but also from previous customers. Try and find out why they have stopped buying from you, and what you might be able to do to win them back.
Seeking customer feedback need not be solely a post-sale exercise. You may be able to use a group of existing customers as a 'focus group' where you can float ideas and trial new product and service offerings. Those attracting less favourable feedback can then be modified or abandoned entirely before you waste a lot of money!
Train your staff.
Customer-facing staff not only need a basic grounding in customer service, e.g. being polite, remaining calm when faced with aggressive customers, but also need to be well versed in the appropriate company practices and procedures, and need to be conversant with any legislation or issues relevant to the industry you operate in. Ensure your staff are fully trained in all of these areas.
Customers who deal with polite, efficient and knowledgeable staff are much more likely to return.
Keeping customers informed.
Another important consideration is keeping your customer base informed. In this technological age, it is easier than ever to operate a mailing list or similar. Make your customers aware of the existence of your information service, and invite them to sign up to receive regular updates on what you are doing.
Company news can be communicated in lots of ways, such as:
Newsletters
Web content, including news stories on your company website written by your company
E-mails
Text messages
Social networking sites
Examples of what you might want to tell your customers about include:
New product or service launches
Special offers, especially those exclusively available to existing customers – people like being made to feel special
Company events
Opening of new offices or retail outlets
Launch of technological facilities, e.g. mobile phone apps, online shopping
Complaints.
Every organisation gets complaints at some stage. Most companies do not deliberately treat their customers badly, for the reasons we have seen in this article. Whether your firm gets a lot of complaints or just a few, it is vitally important that you deal with them correctly. We have already said that satisfied customers might pass on their positive experiences to family and friends. Unfortunately a dissatisfied customer is likely to tell many more people!
The first step is to write a formal internal complaints procedure, which should include the definition of a complaint and how to recognize one. The procedure should then go on to explain what you will do when you receive a complaint. You need to ensure that all personnel within your organisation are trained on how to recognize a complaint and on who to report it to.
On receipt of a complaint, you then need to investigate it fully and fairly, using all available evidence regarding your dealings with that customer. Then you should make a decision as to whether the complaint is justified, and write to the customer explaining your decision. If you are finding in the customer's favor, you need to correctly calculate the amount of any compensation that they should be offered. This may not necessarily involve financial compensation, sometimes apologizing and putting the matter right may suffice.
Another important consideration is that you learn from the complaint. Does it highlight areas where you need to alter your practices and procedures, or where additional staff training is required?
Remember that, while a complaining customer is obviously a dissatisfied one, dealing with their complaint professionally can increase the chances of retaining them as a customer. They may feel you have let them down, but you can still impress them with how you handle their grievance. Notwithstanding the need to conduct a full investigation and to consider the findings carefully, you should complete this process as quickly as possible, as resolving the matter quickly may increase your chances of retaining the customer.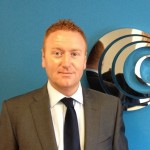 Keith Tully is a partner at business rescue specialists Real Business Rescue,  he has worked in the industry for over 20 years helping companies, directors and creditors across all manner of business issues.  Real Business Rescue has 35 offices throughout the UK and offers a very personal service to company directors needing advice.