by Jared Whitehead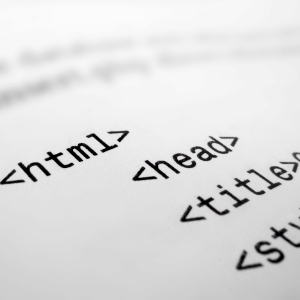 Having a web presence for your business is clearly no longer an option, it's a requirement. Furthermore, it is no longer satisfactory to simply have a web presence; your business has to be a web presence.
Unfortunately, many new business owners, overwhelmed by the sheer number of tasks and follow-ups that come with developing a business, let their website get lost in the shuffle, either design-wise or content-wise.
Here are some tips, some golden oldies and some maybe new to you, to help you not be that person.
Never Judge a Book by its Cover…Not.
It may be in poor taste to do so to people, but customers and potential clients should and will judge your website by its appearance. The more updated a site looks, and the more it has in common high traffic websites, the more trustworthy a site appears. To today's buyers, aesthetics equals engagement, and engagement equals professionalism. Showing that you are aware and took the time to keep up with the contemporary design ideas communicates that you are interacting with your site and are knowledgeable about a generation of buyers.
Okay, so you've traipsed around the internet and gotten some ideas. Overwhelmed yet? Maybe rather than trying to bungee jump down the rabbit hole of whether to use WordPress or Drupal to build your website, hire a professional. Yes, it might be tempting to cut costs by immersing yourself in research and going it alone, but remember that crafting an online presence is a multi-faceted venture—it is extremely interdisciplinary. Unless you are a master of graphic design, web design, marketing, social media, and mobile web design, you probably should consult with a professional in one of more of those areas; never, ever just guess. The internet is abuzz with thousands of creative people who are often just a tweet, email or post away from some valuable information, utilize it!
Key to Style: Focus on the Classics.
Some basics in planning out your website are to ensure that your company brand in uniform across your site and social media and all marketing material, brand recognition is a huge part of consumer choice, sending mixed signals can be detrimental. Secondly, make your contact information (Twitter, Facebook, LinkedIn, Email, phone number) readily available, studies show that is a potential consumer cannot locate this information quickly enough they will abandon their purchase.
Your "about us" page should be unique enough to separate your brand and product from the rest of the internet but not full of self-inflated "why we are so great." A short list of awards received or recognition is all that is necessary; anything beyond that has potential to alienate a consumer, and try to avoid online testimonials, which are a thing of the past.
Today's customer is wary of fraud and brands fabricating reviews and testimonials, canned enthusiastic responses to a product are rampant, from iTunes to Amazon. While completely steering clear of this is not recommended. Challenge your team and yourself to present these user reviews in a unique, and helpful way that won't raise eyebrows or have your visitors scratching their heads as they read John Jones' over enthusiastic praise of your product.
You Did That on Purpose! Did, too!
Put a lot of thought about the intent behind your website, and plan accordingly. Don't overwhelm your readers by cramming all of the information onto a few haphazardly organized and subdivided pages. Likewise, don't scatter a single idea over multiple tabs just to have a website that looks fleshed out. Each page should be accomplishing something, whether it be to drive the user to purchase a product, view a promotional video, or view an outbound link to your credentials. Think of each subpage on your website as being a paragraph in a larger work—one idea per unit!
In keeping with the theme of thought, be thoughtful of your audience. Interact, interact, interact – do not be afraid to directly engage your followers, especially if you are seeing a lot of direct traffic from your webpage to your social media, this should be a hint that consumers are spending enough time to navigate towards these pages, it's now your turn to give them a reason to stick around and perhaps come back.  Tweet at your followers, engage them on Facebook, or follow them on Pinterest. Small extra touches here and there can be all it takes to turn a window shopper into a devoted customer.
It is always worthwhile to take the time evaluate your website and overall web image. Although it can seem like a hassle that is slowing you down from progressing on other things, I can promise you, your customers are watching, and that's a good thing.
Jared Whitehead is a developer and writer working with Appnovation Technologies, an open source consulting firm. In his free time, he privately advises small businesses (mostly friends and family) on how to make the most of technological resources at their disposal, whether that advice be about the latest gadgetry or the most basic social media management.