by Morgan Sims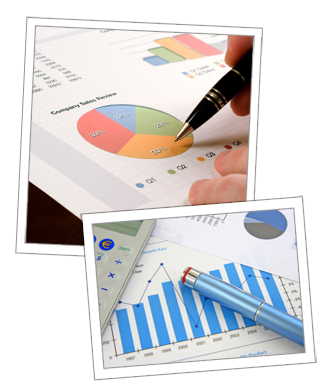 Running a startup company takes blood, sweat, and tears. It could take years to build a solid foundation, with every step toward success feeling like a failure. Once you've planted your feet firmly on stable ground and have a clear sense of direction, though, you can start expanding your team and delegating tasks to other experienced professionals. This will help make your dream into a reality.
Marketing is an important element of a young and ambitious startup company, especially if it stands a chance to succeed beyond its adolescent years. Chief marketing officers will sharpen and define your marketing strategy, not only by offering their expertise, but also taking some of the workload off your hands. This will allow you to focus on other areas of your startup company.
With that being said, here are six reasons why your startup needs a chief marketing officer:
1. Your Company's Marketing Strategy Isn't Working.
This reason is simple and to the point. You've invested a hefty amount of money on your marketing efforts, but people in the market still don't have an idea about your company, and your revenues indicate that. As much as it might pain you to admit it, it's time to seek external help. A CMO can help you develop and implement new strategies and tactics, including the use of online marketing, social media marketing, video marketing, mobile marketing, and lead nurturing.
2. Your Company Isn't Made of Marketing Experts.
One of the main reasons why your marketing strategy might not work is because your team – however many people that includes – doesn't have the slightest clue about what marketing is and how you do it well. It's easy to fall into the trap of relying on people who helped build your company. After all, they were with you from day one. However far along you've gotten with them, at some point you have to admit you need professional expertise in areas where others don't excel.
3. Your Company is Growing Fast.
You don't need a CMO to handle your marketing efforts when you first start your company, especially if one of its founders has some marketing knowledge. But you should definitely seek a professional marketing expert once your startup exceeds in $10 million in revenue. Experienced CMOs will handle your large-scale marketing efforts and will help you expand your company even more. Although it isn't always easy, you have to hand over some responsibilities once your company sprouts.
4. Your Company Isn't Measuring Its Marketing Metrics.
If your company is doing relatively well, you might assume it's because of your marketing strategy. Although gut feelings and optimistic thoughts are great for moral, they're not concrete results that prove what you're doing is working. A CMO can help you measure and document your company's growth the right way, focusing on how much of a return you're getting on your marketing investment and where you can invest more of your company's funds to facilitate growth.
5. Your Company Needs More Exposure.
Perhaps you've been so preoccupied with developing your idea into a product or service that everyone will want that you forgot to let them know it exists. Instead of taking your attention away from your idea, hire a CMO that knows how to gain the maximum exposure in a marketing world that's ever-changing. Trying to take on all the responsibilities of your company will put too much weight on your shoulders. Lessen the load by hiring an expert to promote your product or service for you.
6. Your Company Wants to Get Involved.
To maximize your exposure and take advantage of all channels of communication, you need to have someone on your team that can build a community around your brand and engage potential clients and customers through digital mediums. Cultivating relationships that evolve from potential clients to enthusiastic customers is part of the deal. Taking advantage of a CMO's services and solutions will help you foster and nurture these relationships.
Becoming a CEO and owning your own company isn't as easy as it sounds, but with hard work and dedication you can grow to the point where you can hire others to help you make your vision a reality. Before hiring outside help, ask around to make sure you're getting the best in the business. The difference between an average CMO and a great one is astounding, so choose carefully.
Have you started your own company? What are some obstacles you've had to overcome?
Leave a comment below and let us know if you've had to hire a CMO to help you out.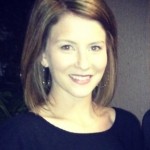 Morgan Sims is a writer and graduate of the University of South Florida who loves all things tech and social media. She has been involved with two startups that had their fair share of struggles, and taught her a lot about what not to do.