by Gabriel Shaoolian, CEO and founder of Blue Fountain Media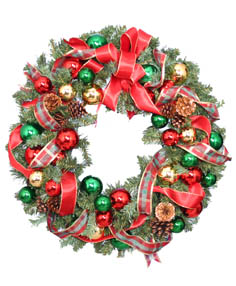 A recent survey found that 58% of shoppers said they planned to shop more on Cyber Monday than Black Friday this year. As consumers continue to shift their holiday shopping from the Friday to the Monday after Thanksgiving, it is obviously extremely important for small businesses to strategize how they are going to capitalize on this potential influx of buy-happy consumers.
Now is the time for small online businesses to prepare. We at Blue Fountain Media have 5 strategies small businesses can take to take advantage of the holiday shopping opportunity:
1. Ramp up your email acquisition NOW.
Email is one of the most effective methods for alerting your audience about your holiday sale. In order to maximize the potential of email marketing leading up to Cyber Monday or Black Friday, small business marketers should update their email signup forms and provide extra incentive for users to submit their email address. One of the best ways to do this is to simply change the copy around the signup form to something like "Signup now for Cyber Monday Deals" or "Holiday Discounts in Your Inbox: Signup Today." Messaging like this conveys real value to your customers and can increase your email volume prior to the holiday season. Act quickly and update that sign up form ASAP!
2. Make sure Your Cyber Monday Experience is Mobile Friendly.
Last holiday season, 28% of shoppers used their mobile phones to visit a retailer's website and, with the rate in which smartphones use is increasing, it will be no surprise when this year's figure exceeds 2012's by a wide margin. If your company does not have a responsive or mobile-optimized website, you will no doubt be passing over business to one of your competitors that has embraced mobile. For the small business owners that have not yet addressed the mobile market, the holiday season can be your official wakeup call. Take this opportunity to at least create mobile variations of your landing pages tied to any of your holiday campaigns.
3. Bid on Cyber Monday terms in AdWords & Bing Ads.
During the holiday season, people are searching for deals…any deals. They're not even sure what they want yet, but they know they want it for 50% off. Make sure your business will be listed on search engines when users are searching for cyber Monday deals.
By launching "Cyber Monday" & "Black Friday" campaigns in your Adwords and/or Bing Ads accounts, you can target users who are searching for keywords and terms that include your products/services + "Cyber Monday" or "Black Friday discount."
4. Promote Your Holiday Sale via Social Media.
While it goes without saying, you should absolutely promote your holiday marketing campaigns via social media. Design a creative image for a Facebook post that is both visually eye-catching and also clearly articulates the details of your sale. If your holiday sale offers free shipping to your customers, make sure your image has "FREE SHIPPING" in large type so that users can't miss it. Images like these are more likely to trigger interaction and sharing
5. Launch Holiday Retargeting Banners.
In the past few months, your website has most likely had a couple thousand visitors that have stopped by your website without converting or completing a purchase. Considering they have expressed interest in your products or services, these visitors represent a valuable target market for you to tap during the holiday season.
The holiday season is the perfect opportunity to rope those primed users back to your site to complete that purchase they were previously hesitant about. By launching retargeting banner ads, you can follow a primed, target audience throughout the web with your ads that highlight your holiday sale. Since they have been to your site before, a click back to your site from a retargeted user is a much more qualified click and is much more likely to yield a conversion.
While there an infinite number of tactics that online businesses can take during the holiday season to ramp up their Q4 revenue, not all strategies are applicable for small businesses that don't have massive marketing budgets. However, these 5 holiday marketing strategies are cost-effective, can be implemented in a short time frame, and are sure to bring a strong return on investment.
Gabriel Shaoolian is a digital trends expert and CEO and founder of Blue Fountain Media, a digital agency in NYC focused on growing brands online through effective websites and online marketing. From start-ups to Fortune 1000s, Blue Fountain Media helps generate more leads and increased brand recognition.