by Julie May, CEO of bytes of knowledge (b:ok)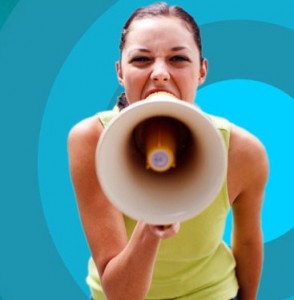 Without effective communication between you and your IT firm, your next technology project is in danger of running over budget and past deadline, wasting your valuable time and money on an undesired outcome.
Communication must be two-way, regular and transparent throughout all phases of discovery, design, implementation and deployment.
Here are four questions to ask potential IT firms to ensure you work with a firm that proactively listens, stays focused and keeps you in the know:
1. What is your policy on communication? How often will you keep me posted of progress, upcoming deadlines and budget?
Agile project management, which mandates weekly communication with clients, is a great way to overcome this roadblock.
2. Who will represent me internally?
Make sure the firm you choose to work with has a dedicated project manager who will be your in-house advocate. This person is there to create the focus and maintain the commitment your project needs.
 
3.     How often will I be able to see iterations of design and development that allow me to interact with my product in a way an end user might?
You should see these on a regular basis and provide your feedback to the technical team to ensure your project is on track.
4.     Will you let me know when you reach certain benchmarks, such as how much of the budget is left compared to how much work is left to be done?
This lets you know when you're in danger of going over budget so that you have the option of reducing the scope of the project before it's too late.
Julie May is CEO of bytes of knowledge (b:ok), which she founded in 1995 with her husband, Charles. Together they have built b:ok into one of Nashville's leading technology companies, providing digital media development and comprehensive IT services. This is Julie's first of four guest columns on how why technology projects run over budget and past deadline and what you can do about it. Visit bytes of knowledge online at www.bytesofknowledge.com.