by Sam Michaels, founder and managing editor of Cloud Accounting Today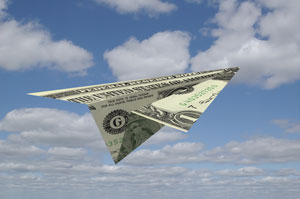 The difference between cloud accounting and a traditional PC-based accounting program is that cloud accounting is a service that is accessible on any number of computers via the internet, whereas PC-based accounting is in-house and usually limited to just one computer. This form of accounting software model is referred to as SaaS (Software as a Service).
Here are the main reasons your startup should utilize cloud accounting software:
Convenience.
One of the major advantages of the cloud is accessibility. Unlike traditional PC-based programs, cloud software is accessible from any computer (or tablet and smart phone) at any location via an internet connection. This means you can have all of the information at your fingertips whether you're at the office or on vacation in Fiji.
This also means you can authorize other users such as your accountant or financial adviser to access your financial information. The number of users is only limited by your choice, and the cost does not increase by number of users. You can elect to allow several users access to the same files and information at the same time without need for them all to be at the same location. They can chat if necessary, using VoIP (Voice over Internet Protocol) such as Skype. Productivity can be maintained at a high standard regardless of your location or the hour of the day.
Remote Culture.
Via the cloud, businesses are able to access a huge workforce around the world. There are no longer any time or geographical restrictions on when employees from different places around the world can interact with each other.
Yahoo's Marissa Mayer's ban on staff working from home has caused a stir, with some believing she is correct in her belief that it reduces productivity, while others believe it provides a much better working environment for their staff.
Richard Branson of Virgin Group has stated that Mayer is wrong in her decision, and that working from home is easier and more effective than ever and is the way of the future. He went on to say that he believes that as long as employees have the right technology to enable communication with the office on a regular basis and a good work ethic, they will work effectively and responsibly, providing just as high a level of quality work as they would in the office.
There are a growing number of startups who believe that allowing their staff to work remotely actually makes them more committed and productive.
Lower Cost.
Compared with PC-based in-house accounting systems, cloud accounting software proves to be more cost effective. There is no high upfront investment in desktop software or potential hardware upgrades. Because the software is paid by a monthly subscription, it is a cost effective option for startups without a large budget.
Gone are the days of downtime while updates are installed because the provider is solely responsible for all updates without additional cost to you. Updates will also be installed as soon as they become available and your access to the updated software is immediate.
Many providers are able to offer free trials so you can ensure their software is the right fit for your startup. Your subscription is based upon the package you choose and only includes those features you require. You can add or remove features in the future as your startup matures.
Security.
Security is a constant concern with an in-house accounting system, but with cloud accounting software, the vendor is able to provide you with advanced security at both your end and theirs.
Cloud providers invest a lot in ensuring their service is able to provide the highest level of security and the most up-to-date technology to ensure the safe-keeping of your vital information. A desktop system in comparison is much easier to hack.
Even if you have a system failure or your equipment is broken or destroyed, your data is safely stored and still accessible in the cloud.
Improved Performance.
When you have the security of your accounting processes being taken care of, you have the time and energy to focus on those aspects of your startup that deserve your attention.
In addition to the points outlined above you also won't need to hire a team of IT people as everything is handled by the software provider. You will also be able to work in real-time so you can have 24/7 access to the latest financial reports. If at any time your needs change, you can easily work with the provider to make the necessary changes to your package and there are no restrictions of changing business circumstances – this is particularly beneficial to startups.
If you hadn't considered cloud accounting as the way to manage your startup's finances before, I hope after reading this article you are ready to embrace it as the way of the future. Your competitors are turning towards cloud-based accounting and so should you.
Sam Michaels is the founder and managing editor of Cloud Accounting Today (www.cloudaccountingtoday.com). He holds a MS in Accounting and has over 10 years of experience in the field. He has previously worked as a CPA and currently works as an accountant at a software firm in Northern Virginia.