by Stella Fayman, CEO and cofounder of matchist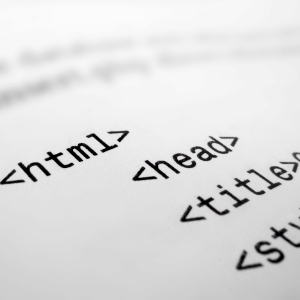 You've decided to hire a development shop to build an MVP, give your product a facelift, or build that mobile app you've been wanting to build for years. If this is your first time hiring a dev shop, it can be confusing understanding the difference between competitors. However, you'll be spending a lot of money on developing your product, so it's important to take time to research and interview the firms that interest you.
What should you know when you're picking who's the right fit?
1. Development shops come in all sizes.
Some dev shops are just a pair of developers working together while other are tens of developers. Obviously the larger shops work with larger companies who in turn have larger budgets. It's important to identify what the right size of dev shop is before you start talking to potential candidates.
2. Most have an emphasis.
Most dev shops are good at one technology over another, or focus on UX or even a vertical like healthcare. By being especially good at one thing, dev shops can narrow down who the right customer is for them. In turn, you should find the dev shops that are really good at whatever it is you are trying to build.
3. Get multiple quotes.
To get a sense for how much it costs to build what you want, get itemized quotes from multiple dev shops. You'll be understand which parts of your software are the trickiest to build and you can decide whether it's worthwhile to include all the features you have in mind from those proposals.
4. Focus on fit.
You'll be working closely with your dev shop so make sure you feel comfortable raising concerns or voicing your opinion. Developers tend to be opinionated when it comes to technology they are building, so make sure there's a personality fit between your philosophy and their own. Dev shops may also have different processes for managing projects One of the most common is called agile development– and has rave reviews due to its emphasis on quick iteration. Most shops that are agile will state it clearly, so look out for this if it's important to you.
5. Contact references.
All dev shops should be able to give you references to previous customers who were happy with their work. Make sure to contact these business owners and ask detailed questions about their outcomes as well as the creative process. This should give you insight into which firm is best for you.
Stella Fayman is CEO and cofounder of matchist, the best place to find top freelance developers and dev shops. She is also cofounder of Entrepreneurs Unpluggd and an MBA candidate at The University of Chicago Booth School of Business. Catch her on Twitter at @StartupStella.