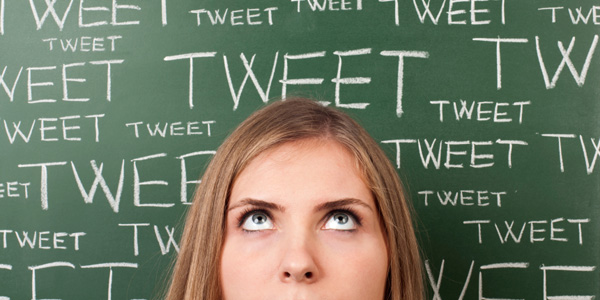 Forget about the massive numbers of tweets following huge events such as London Olympics (which saw over 150 million tweets across 16 days) – how does Twitter actually help to grow a business? We've noted previously in this survey that although some 59% of small businesses are on the social network, only 25% of those actually found it useful.
But a new survey by global research firm Market Probe International – which surveyed 500 people over age 18, across several verticals in the US and UK, who currently follow SMBs on Twitter – turned out quite a few insights. Granted Market Probe International was contracted by Twitter to do so, but understanding some of these findings can help your small business' social media outreach.
1. Followers drive sales and recommendations.
People are more likely (72%) to make a future purchase from an SMB after they follow or interact with them on Twitter. There's an increase (30%) in people who are likely to recommend – and that's important because 86% of respondents said they are more likely to visit an SMB if a friend recommends them.
Takeaway: Not only can followers turn into customers, they can also help spread the word about your business, leading to even more customers.
2. Followers feel an emotional connection to SMBs.
Awww this one is sweet – one of the top reported reasons (63%) that people follow SMBs is to show support for that business. Most people (85%) also say that they feel more connected to an SMB after they follow them. This may explain why followers of SMBs are more likely to purchase from and recommend them.
Takeaway: Twitter helps SMBs connect with new and existing customers in feel-good ways. Businesses may want to consider thanking followers for their support with special offers via Twitter.
3. Followers want to be in the know and offer feedback.
People do follow SMBs on Twitter to get updates on upcoming products (73%). But engagement and interaction with the business is also important to them (61%).
Takeaway: Deepen connections with current followers and attract new ones by giving them what they want: Invite followers to share their ideas by asking questions and respond when they offer feedback.
4. Marketing with Twitter helps you reach more customers.
One-third (34%) of respondents say they have interacted with an SMB after seeing an ad that included the business's Twitter handle. According to the survey, those  who see a Promoted Tweet from an SMB that relates to their interests or needs are also more likely (32%) to visit that business.
Takeaway: You may want to consider using Twitter Ads to help you extend the reach of your messages beyond your current follower base..