by Ken Myers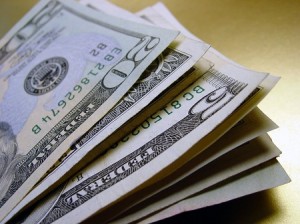 So you're thinking about launching a startup. You have the passion, the vision, the time and the energy, but do you have funds to make your dream become a reality?
If you're wondering how much it really costs to start up a business, the truth is that it really depends. Fortunately, there are a few calculations you can do to help determine what your initial investment will be.
Initial Expenses.
If you're hoping for a successful startup company you will need to contrast the initial expenses with the ongoing expenses, both of which are needed to keep your business sustainable, and make sure you've got them covered.The process of identifying the funds you'll need will guide you towards how you can attain them.
Legal costs
Incorporating
Accounting
Office space
Equipment and supplies
Inventory
Marketing
Travel expenses
Ongoing Expenses.
Rent and utilities
Inventory
Payroll
Insurance
Taxes
Marketing
Repayments for debt financingSteve Strauss, author of The Small Business Bible, recommends that you take the total from both initial and ongoing expenses (even if you just have a projection), and multiply that number by six. This will roughly calculate what your business is going to need for the first six months of its launch phase.
Time vs. Money.
Having a ballpark figure of your costs can help you to set goals, but if you feel limited by your lack of working capital then the numbers will be overwhelming. If you find that certain expenses are too far beyond your budget or ability to attain, there are several routes you can take:
1. Prioritize the needs of your business.
This is an important habit to set from the start. Even when you reach the phase where your business thrives, there are going to be decisions you will have to make solely because of your financial disposition. Ask yourself:
Will this expense fund a short term or a long term goal?
Is there something more pressing that I could invest in?
Could there be a more affordable option available to help me invest in this?
Will it be worth it to obtain debt financing?
Am I willing to repay the debt financing if I decide to seek it out?
2. Leverage free marketing and publicity.
Social media networking is one of the top ways that thousands of businesses, both small and large, have built their brands while staying visible to potential customers. Publicity works in a similar manner, seeing how it gives the media useful content for their audience while providing businesses a way to be seen on a massive scale. That kind of exposure increases your chances of finding investors, business partners, and new customers. Providing featured content to websites and interviews with news outlets are some of the best free marketing and PR opportunities you can find.
3. Ignore "one size fits all" offers.
You will encounter businesses whose primary goal is to make money off of your business. They will inundate you with promises and guarantees that their marketing, legal, and financial expertise is going to give your startup the all-in-one toolkit that it needs for a successful launch. Some of these companies do a great job, but there are others who fail to deliver and leave you with empty promises and wasted money that you could have spread out into other investments that would have yielded more results. Do your research carefully before signing on with a company that offers help.
There are many factors that can contribute to your startup and launch costs. Once you know the initial investment and expenses, you'll be able to outline your funding plan and create a realistic business budget.
Ken Myers is a father, husband, and entrepreneur. He has combined his passion for helping families find in-home care with his experience to build a business. Learn more about him by visiting @KenneyMyers on Twitter.