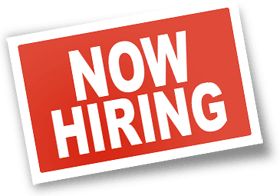 Hiring trends are evolving rapidly, and in some cases even veteran talent acquisition professionals have been flatfooted as they seek to deal with the changing talent landscape.
In Southeast Asia, having a pulse on those changes is getting increasingly important. According to LinkedIn's recently released 2013 Global Recruiting Trends Report, the war for talent wages unabated across Southeast Asia. Recruiting/sourcing highly-skilled talent named the most important priority for 44% of 141 talent acquisition professionals based in Southeast Asia who responded to the survey. They were also significantly more concerned with pipelining talent than their global counterparts (39% naming it a top priority compared to 25% for the latter); while 'competition' was cited more frequently in this region as an obstacle to talent attraction than elsewhere.
The latest study, conducted for the 3rd time globally and for the 1st time in Southeast Asia, also revealed that 49% of talent acquisition professionals in Southeast Asia expected an increase in hiring volumes this year (higher than the global average of 43%). While this is good news for job hunters, 40% of those who responded lamented that recruiting budgets increased by only 40%.
What's also interesting in the report are five key trends that are likely to shape the future of recruiting in these parts:
 1. Professional social networks are the fastest growing source of quality hires.
Compared to two years ago, 17% more recruiters globally find quality talent on professional social networks – stronger growth than any other source in that period.
In SEA, professional social networks were the 2nd most important source of key quality hires; second only to recruitment agencies (38% citing the former as one of the most important sources compared to 45% for the latter).
This trend is here to stay, according to recruiters based in the region. "Utilizing social and professional networks" was the top essential trend which they saw in the long-term (40%), ahead of things like finding better ways to source passive candidates (34%) and recruiting globally (10%).
2. Employer branding is the new frontier in the war for talent.
Employer branding was a top competitive threat, with 39% of Southeast Asia respondents naming it as the thing competitors have done / may do which makes them nervous. It came a close second to improving employee retention which was a percentage point higher. 88% of them also believe employer brand has a significant impact on ability to hire great talent.
3. Using data can lead to better hiring and branding decisions.
Southeast Asia is a leader in using data to drive talent acquisition effectiveness, with 37% of respondents saying their organizations use data well in making hiring decisions – versus the global average of 23%. In fact, SEA was the 2nd strongest market in using data for hiring, behind only India (52%) and well ahead of highly developed economies like the UK (15%) and the US (22%).
Additionally, 42% of regional respondents regularly measure employer brand in a quantifiable way, ahead of 33% globally.
4. Companies are investing in internal hiring to stop top talent from walking out the door.
91% of respondents in the region expect internal hiring to increase or stay the same. 'Structured internal hiring process and supportive culture' was tied for 2nd place with 'proactive sourcing' in the list of elements which respondents thought make up a world class talent acquisition organization; behind 'pipelining talent proactively'.
5. The talent acquisition industry is not keeping up with the demand from mobile hungry candidates.
Despite demand from jobseekers – with 59% of candidates using mobile to learn about opportunities and 52% using mobile to apply; 86% of organizations in Southeast Asia do not think they are investing adequately in mobile recruiting – with 33% saying they don't know where to start.
Here's an infographic from LinkedIn outlining some of these findings: