[Infographic] What Today's Social Landscape Can Offer Small Businesses Tomorrow
Posted by Daniel Goh on 7/12/13 • Categorized as Others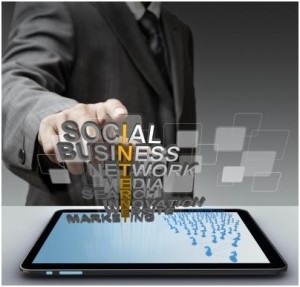 Small businesses know that social media today is an essential component in their marketing mix, but the important question remains – which aspects of social media is the most relevant to their business? After all, it is not advisable to simply join a few social networking sites and then hope for the best.
One way is to look at how other small businesses use social media to grow their presence. Did you know that almost 85% of small businesses and non-profits use Facebook, but less than 6 in 10 use Twitter and LinkedIn? Even less use YouTube, at around 47%. More importantly, over 8 in 10 small businesses have found Facebook to be effective, but only 15% for YouTube.
Here's an infographic from Constant Contact on some of the numbers surrounding social media marketing for small businesses (comes with tips!):

Daniel Goh is the founder and chief editor of Young | Upstarts, as well as an F&B entrepreneur. Daniel has a background in public relations, and is interested in issues in entrepreneurship, small business, marketing, public relations and the online space. He can be reached at daniel [at] youngupstarts [dot] com.
Tagged as: marketing, online marketin, small business, social media, social media marketing