by Natalie Gonzalez, co-founder and head of marketing and social media at Chatalog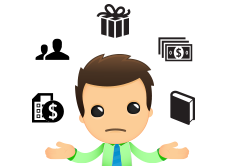 Small businesses are the economic engine that drives the U.S. economy, with more than 27 million small firms providing 60 to 80 percent of the new jobs in our country.  New survey data from Constant Contact®, Inc. found that 59 percent of small businesses believe it's harder to run a business today than five years ago. Why?
Small business owners lack many of the resources large companies have at their fingertips. We've encountered many struggles and spent a significant amount of time getting these resources in order to move our startup, Chatalog, to the next level.  Below are the most basic needs we had to acquire to get our business going.  These should be no surprise to most small businesses, but it's the creativity in getting access to them without having to pay the high fees that hopefully is helpful:
1. Mentorship.
In starting a business there are frequent questions, ideas and opinions needing to get answered.  Find mentors you can go to and get honest advice and feedback.
But when first starting out, where do you go?  Spend time looking through your network to find who has the expertise in the areas that are lacking.  Go outside your comfort zone and reach out to those individuals, whether through friend introductions or approaching them at conferences and events.
2. Capital.
The most important element in starting a business and probably the number one resource small business owners lack.  Access to capital can be challenging to say the least.  It's hard work and almost a full time job to get access to external capital.
Although stressful, we bootstrapped the company for as long as possible while having conversations with potential investors. It's important to  understand what needs to get accomplished before a company can reasonably ask for outside investment.  Set goals, reach them and then reach out to outside investors with results in hand.
3. Talent.
The success of an organization is heavily reliant on the talent and strength of its employees. When you have a small team any new hire will affect the dynamic and balance, so it's important you not only find the right person based on skillset but it's equally important to find the right personality.  Again, this can be expensive and you may not have the capital to hire full-time employees. 
Be creative.  Reach out to your network and search for individuals looking for contract work and have the skill set fitting your business needs (design, front-end development skills, copywriting).  This is a great opportunity for a "trial run" before you commit to investing in full time employment.
4. Resources.
Whether acquiring insurance for yourself or your employees, finding the right plan with enough coverage and low enough costs can be a time consuming ordeal.  Having a lawyer on hand for even basic questions is certainly useful to a small business. Having a trusted accountant on your side to help guide you through tax questions, issues and paperwork is another useful resource , but also takes time to find. 
The question is how to get them with limited resources.  Reach out to your network and to your local small business resources centers.  Many times basic legal or accounting questions can be answered at no cost or at a minimal cost through a firm that works with a local incubator, accelerator or small business organization. Some angel investors are part of a network that provides free access to legal counsel for all of their portfolio companies.
In essence, don't be afraid to reach out to your network time and time again.  It can feel like you're over exhausting it, but you've spent your whole life building your network for a reason, so take advantage of it.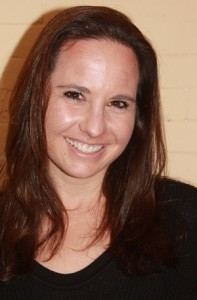 Natalie Gonzalez is the co-founder and head of marketing and social media at Chatalog, an online product reinventing the way people shop online by mirroring the real-time meaningful experiences you have shopping with your close friends and family. She is responsible for the long-term branding platform, marketing and social media strategy, and overall customer service.