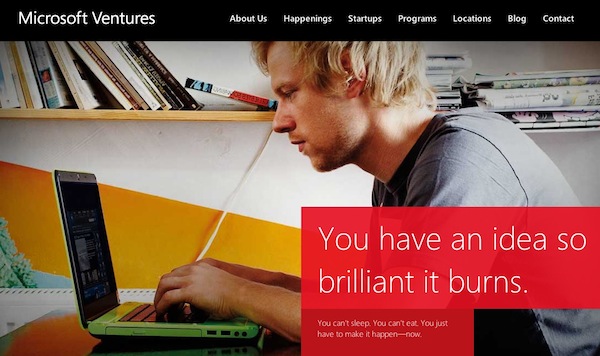 Microsoft first launched its BizSpark program in late 2011, an initiative which allows startups developing software-based products or services (and meet the program's eligbility requirements) to get access to current full-featured Microsoft development tools and licenses of server products, with no upfront costs and minimal requirements. Startups part of the program also got access to professional support from Microsoft and its network of community-driven, entrepreneur-focused organizations.
That program has seen certain success, and today serves over 50,000 members in 100 countries – a significant number. Late last month Microsoft consolidated its technology startup outreach, combining and strengthening the resources it provides to startup entrepreneurs across mature and emerging markets with the newly created Microsoft Ventures, of which the BizSpark program will be parked under.
The consolidation will see the software giant combine tools, resources, expertise and routes to market by providing mentorship, technology guidance, seed funding, joint selling opportunities and other benefits into one singular effort. It will look at accelerator programs aimed at early-stage startups and first-time entrepreneurs, as well as a global seed fund to provide strategic investments to help propel startups into next stages of growth.
For the moment Microsoft Ventures sounds really good on paper, but time will tell if things will work out as well as BizSpark originally did.