by Nick Anderson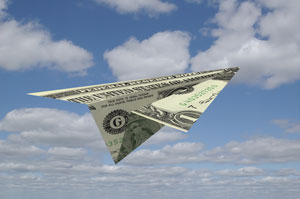 You will have to deal with some numbers before starting a new business. Assessing the upcoming expenditure and determining your startup budget will be essential for the smooth and problem-free start of business activities.
To estimate the startup costs for a new business, you will have to take a look at several different categories of expenditure. Here are the main elements to consider and to do the math about:
Administrative Costs.
The first category of expenditure involves the administrative costs of starting your new business.
This category includes insurances, getting the necessary office supplies, dealing with licenses and permits. There would be numerous taxes and document-related expenditures that will have to be dealt with for the business to start operating legally.
Other administrative costs that you will need to plan for include communication means, utilities, office equipment parking and rent. The administrative costs deal with everything related to the legal side of starting a business and to getting the office together.
Technological Costs.
Almost all new business owners will have to make an initial investment in the technological aspect of production and everyday business activities.
Technological costs include computers and the software necessary to do business. Cell phones, laptops for traveling employees and website development will have to be included among the technological costs, as well. Website development has become a necessity for all businesses that are looking forward to establishing a modern and innovative image.
Website hosting, internet access and other IT products will be a part of the technological costs of starting a new business.
Product Development and Marketing.
A big part of your startup budget will have to be dedicated to product development and marketing.
Product development costs include the purchase of materials, renting storage space, getting all the necessary equipment and machinery for the production and paying for packaging, shipping and insurance.
The marketing element is a big necessity for every new business that wants a successful start. Though marketing can be inexpensive, especially if you rely on online methods of promotion, you will still have to dedicate a part of the budget to making it happen.
Human Resources.
Finally, think about the human resource that you will need to get the business going.
Start with a small number of employees. You can always hire more people when the business gets established. Think about the absolutely necessary human resource that will result in good product development and sales.
Wages, salaries and benefits should be calculated towards the startup costs of the business.
Be Realistic about It.
Try to keep your calculations realistic, even if you have a very small initial budget.
Many people that are trying to start a business on a limited budget commit the grave mistake of minimizing expenditure by eliminating essential elements for the success of the company.
Try to include all of the elements that will guarantee the bright and stellar start of your company. As long as you do it properly, the initial investment will soon pay itself off. Trying to save on essential elements will only make it more difficult for you to get established as a leader in a particular niche.
Request Help from a Professional.
Professionals can help you with the initial budget calculations. Relying on an expert can make the task much easier, especially if you have no prior experience with budget calculations.
Forensic accountants will help you come up with the business startup costs and they will also prevent you from falling in the trap of fraud schemes. There are many ways in which business owners can be misled into sharing sensitive financial information or participating in scams. A consultation with a forensic accountant will give you a chance to get started without committing a grave mistake.
Starting a business is always challenging. Having a great idea is not enough – you will have to think in practical terms and you will also need to get some money for the initial investment. Doing proper startup cost calculations will make the task simpler and it will give you a clear idea about the money you will need to get the business going.
Nick Anderson is an expert with 3 years of experience in the niche of startups, business development and financial planning. Visit his website forthsonline.co.uk or follow him on Twitter.