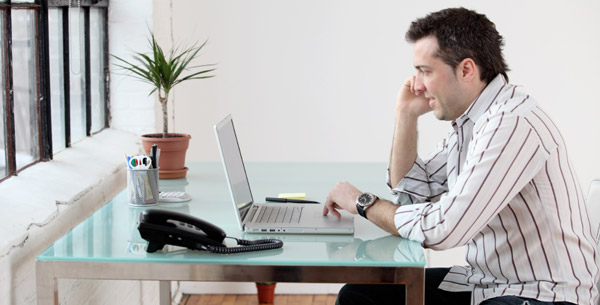 One of more interesting trends touched on during Crowdsourcing Week in Singapore last week, but was not explored in any great detail, was the how online work has been taking off in Asia as part of the changing work landscape in this part of the world. While keynote speaker Ross Dawson, the author of "Getting Results From Crowds: The definitive guide to using crowdsourcing to grow your business", spoke on how the future of work is now changing as technology slowly displace labor, it is also important to note how technology, especially cloud technology, is enabling work across geographical boundaries.
On the sidelines of Crowdsourcing Week, freelance staffing site Elance.com's Kjetil Olsen, its vice president for Europe, shared the results of its most recent Global Online Employment report. If the numbers in the study are anything to go by, the demand for and the supply of online talent – buoyed by corresponding trends like cloudworking (or the "human cloud" if you will) – have been surging across Asia, signalling an increasing preference for more casual, freelance work.
Demand for, and the supply of, online talent in Asia on the rise
As of February 2012, 35% of Elance freelancers are based in Asia. India and the Philippines had the largest number of freelancers at 340,890 and 85,621 freelancers respectively.
For example, just in Q1 this year, new client registrations on Elance from the Asia region increased by almost 25,000, a 51% growth compared to the same period last year. At the same time, more than 27,000 job posts were listed by Asia-based clients in that period, a 76% growth from last year.
Of special note is Singapore, which has emerged as amongst Elance's top 10 hiring countries at No. 7 in terms of payment volume in Q1 2013 when hiring online freelancers. Clients in Singapore hired most freelancers from India, United States, Pakistan, United Kingdom and Philippines. This reflects a shift in workplace trends, coupled with the strong Asian economy, where  companies are looking towards adopting a more elastic workforce in support of a leaner business operations. Most popular skills in demand by Singapore-based businesses were PHP, graphic design, creative writing, as well as HTML, in the first quarter of 2013.
Clients in Singapore hired most freelancers from India, United States, Pakistan, United Kingdom and Philippines.
Freelance work driving startup growth in Singapore
An interesting fact that emerged from Elance's report is that a large proportion of its Singapore-based clients (it had 67 respondents in the survey) – are mostly startups and small businesses, with almost 3 in 4 of them having less than 10 full-time employees. Perhaps more critically, 72% of those respondents are planning to hire more freelancers in 2013 than last year.
Elance's Olsen says that many of these businesses end up using their platform as both a way to find the relevant skill sets required for the job which may not exist easily in the country, and to scale their business accordingly as work grows. Many of them are likely to be startups, and depend on freelancers as they slowly scale their way to growth. This dovetails with another of Elance's studies, its first Annual Impact Report, which reveals that 85% of companies believe hiring freelance talent online gives them a competitive advantage, while 74% of companies reported they will hire more freelancers in 2013. The demand for high-quality talent, not costs, is driving businesses to turn to online freelancers, says the report.
One of these startups is Singapore-based online marketing services provider Gushcloud, which started using freelancers hired through the Elance platform when they first started as they couldn't find suitable talent. They ended up hiring a fast-growing India-based programming shop (which also happened to be a startup) to help build their products. "We also hired a patent lawyer based out of New York using Elance, who has helped us file our patents at a far lower cost than what's available here in Singapore," says Gushcloud CEO and co-founder Vincent Ha. "In fact, we're still using his services."
"We have the ability to create life-changing economic and professional opportunities on a global scale. We've also helped to level the playing field for freelancers, minimized friction for employers and create flexible ways to work," says Elance's Olsen. The company is currently looking to increase its reach and awareness in Asia.