by Carlo Pandian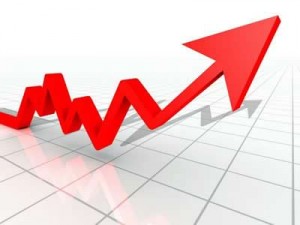 When you start a new business or have been trading for some time and are looking for new sources for sales, it can be hard to work out where you can move your attentions to next. If you have a strategy in place that isn't working then perhaps you should consider our five sources that many businesses miss out on.
They could be a key part of the roadmap to future success for your business.
1. Face-to-Face Sales.
If you're used to dealing with customers over the phone or via email then perhaps a bit of face-to-face sales could be exactly what your business needs. Putting a face to a name makes a huge difference to customers, and makes your business seem much more personable and enjoyable. Social media is all well and good, but even the most welcoming and amiable Twitter account is still nothing more than 140 well thought out characters. Speaking to someone on the phone or meeting them in person is much more persuasive and it's also much harder to say no to someone when they're standing in front of you.
2. Follow Up the Dead Ends.
You may have had some potential deals that seemed to fizzle out, but this could have been for a number of reasons. Instead of letting these leads go as dead ends keep in contact until you get an outright no. It's worth making a weekly call or sending a chaser email if, at the end of it all, you've got a new client on board or sold another product. These people may seem like a lost cause, but they could be exactly what you need to keep your business alive. They may have not been ready to make a purchase or get involved from your original proposal, but their circumstances may have changed. You'll never know if you don't try!
3. Look at non-customer options.
As a professional business you'll have defined a target market. However, it is foolish to discount everyone else. There are plenty of 'window shoppers' or potential clients you can reel in quite easily with a bit of effort. They may be the ones who come along and take advantage of a freebie or special, offer but never come back for more. You may not value these customers in the same way but in fact they're very easy to entice back as they're already brand-aware and subliminally susceptible to your message. All it needs is a little reinforcement. It may mean they only make a purchase during sales or special offer periods, but that's still one more than before.
4. Previous Customer Power.
Repeat sales are integral to business success. You're missing out if you make a sale and don't keep in contact with that customer. Customer retention can be improved by simply emailing out offers and promotions to all previous customers, whether they buy regularly or have only made a single purchase.
5. Value Customer Feedback.
The power of a good review is catching. Testimonials on your website or broadcast through your social media channels are a really powerful tool for attracting new customers. If someone says something nice, be proud and share it. The result may be that others are tempted to give your product a go!
Carlo Pandian is a management graduate interested in the start-up world. He has previously written PC software guides on Intuit invoicing software and worked at the tech start-up Adzuna. When he's not online, Carlo loves sharing entrepreneurial tips on finance, marketing and productivity.