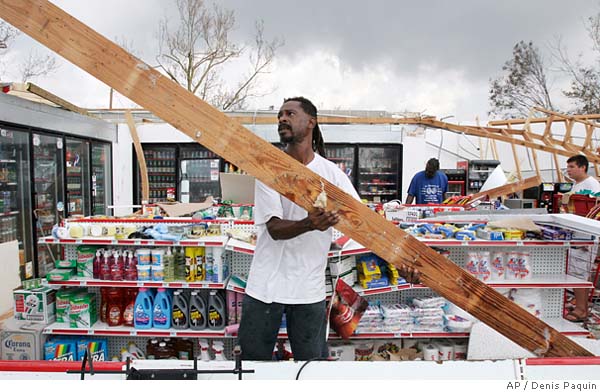 June is the start of hurricane season – especially for those in the Northeast – and according to meteorologists, 2013 looks to be far worse than 2012. The Weather Channel alone is predicting 16 named storms, 9 of which are expected to become hurricanes, including 5 major hurricanes (Category 3 or higher).
These scary numbers can only mean one thing for business owners who operate in hurricane-prone areas – it's time to batten down the hatches. Here's some timely advice from Bob Boyd, President & CEO of Agility Recovery (a former division of GE) and a provider of business continuity and disaster recovery solutions to small and midsized businesses:
Before the Storm
Ensure you have tested and activated your crisis communications plan prior to the storms approach.  Even if the storm isn't on a direct path to your location(s), activating this part of your plan will ensure reliable communications with your stakeholders.
Backup all data on servers and personal computers, and ensure you are able to remotely access and restore the data to an alternate site without delay.
Move vital records, equipment, supplies and inventory to a safe or fortified location.  Postpone any future deliveries or shipments until the storm passes and transportation routes are passable.
Fill fuel tanks of generators and all company‐owned vehicles, and ensure employees are familiar with your emergency transportation plan for critical staff.  Plan ahead for interruptions including curfews, law enforcement roadblocks, mass transit shut-downs, and impassable roads & bridges.
Enable remote access to your company's website and social media channels to ensure constant communication with stakeholders including clients and the media.  Contact the media ahead of time to ensure they know how to reach your leadership and spokespersons.
During the Storm
Ensure employees are away from wind and flood hazards and know the company policy regarding inclement weather.  Be sure to take into account the fact that coastal flooding and storm surge are the most destructive and deadly forces during a hurricane.
Establish teams working on a 24-hour work schedule to monitor any equipment that must consistently remain on line.
Preemptively shut off any unnecessary electrical switches to prevent surges or electrical shorts & accidents before the necessary checks are completed post landfall.
After the Storm
Watch & listen to local news & online media channels for damage reports, transportation outages, lingering flooded areas and other potential dangers prior to assessing your facilities.
Establish and follow company policies for limiting access to your facilities until the area is has been declared officially safe by local law enforcement, inspectors, or company officials.
Begin contacting employees, suppliers, critical partners, and other stakeholders to ensure their safety and ability to return to work.
Begin salvage as soon as possible to prevent further damage to facilities, inventory and assets.  Begin work to restore any critical business functions that have been interrupted by the storm.
This infographic shows some numbers about how disasters can affect a business: