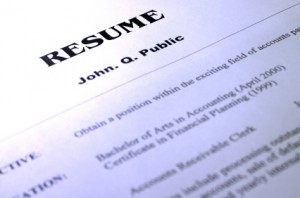 More often than not these days it may not be what's on your resume but what's off it.
That's right, it's no longer enough to put all your skills and experience into a piece of paper and send it out hoping that some job recruiter bites. Recruiters are now on the search for those with a difference – so maybe what you need is a digital social resume. A social resume is in essence an online presence that includes samples of work, relevant links and more.
In fact, even if you aren't actively looking for a new job, it's smart to create a web presence on sites such as professional networking site LinkedIn. So while the traditional resume isn't going to be obsolete any time soon, the clever job seeker knows how to position himself or herself both offline and online.
Here's an infographic showing you how job seekers and employers are not connecting online:
[Infographic credit: OnlineColleges.com]