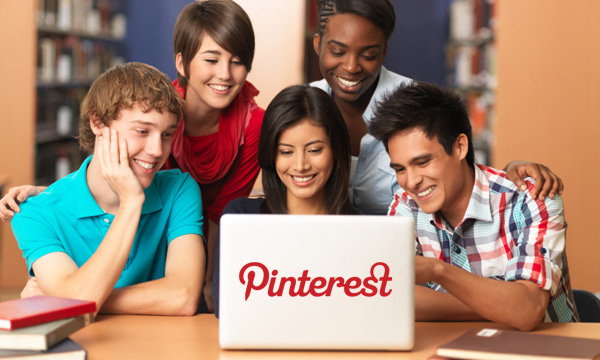 By Kfir Bar-Levav, WRNTY's VP of Business Development
Pinterest has quickly grown to become one of the most popular social sharing sites used today. Initially, Pinterest used to be seen simply as a site to share personal photos or images found online. However, businesses are beginning to realize the marketing potential it offers and are utilizing it to bolster their eCatalogs and E-commerce websites.
Pinterest has recently added the ability to open accounts for businesses, which has made it even easier for companies to market their products on this platform. If your company has been relying solely on Facebook and Twitter for social media marketing, it's time to start using the power of Pinterest to extend the reach of your eCatalog.
Spread Categories across Boards.
The main advantage Pinterest offers over other social networking sites is that it is all visual. While text can be pinned, users go to the site to see images. Pinterest can (and should) be used to display all of the products in your eCatalog. Boards are used to separate the different categories of products offered. For example, the clothing company Stay Vocal divides its products among four boards:
Men
Women
Children
Accessories
When a user comes across a pin from the "Men" board, they can easily click one of the other pins on that board and start browsing the entire selection of men's clothing offered. Whenever the company adds new products, they can update the board and users can stay on top of all of the newest menswear or other sections.
Social Proof.
Social proof marketing is one of the hottest techniques used since the explosion of social media sites. With standard eCatalogs, potential customers are left to their own judgment as to whether or not they like a product and want to purchase it. When products are pinned onto a Pinterest board, millions of people will see it, repin it, and comment.
If a user sees that a certain bracelet has been repinned hundreds of times, they know it's a popular item and will be more inclined to purchase it. Social proof can be taken even further with Pinterest because past customers can pin images of themselves using or wearing your products. These pins can be added to your Pinterest catalog for further exposure. The best part of this is that it gives you free publicity!
Gain Subscribers.
The images that your company pins can be linked to an external site. A very popular technique being used today is to have images link to an email subscribe form. Users don't click on images they don't like. So by clicking on the image, the customer has already been partially qualified and will be more likely to sign up to receive updates on your newest products.
Users also have the ability to follow boards so that any new pins a company creates will appear on their home screen when they sign in. This is a great way to capture potential leads from people who might not feel comfortable sharing their email address but would still like updates on you products.
Present Products Creatively.
Pinterest can significantly expand the reach of e Catalog software.  An eCatalog is designed to present professional, high quality images and highlight a product's main features. Pinterest allows you to get a little more creative with the way products are displayed.
A great example of using Pinterest to display products in a way other than just a standard e-Commerce store is Wayfair. This home goods store hosts contests that encourage customers to pin images of their products, allowing potential customers to see how products can be used. This works particularly well with home goods products, crafts, furniture, etc. It is also great for apparel and fashion because customers can see what items look like when being worn.
Pinterest is the ultimate tool for taking your eCatalog to the next level. Utilize it properly and the results can be spectacular.
Kfir Bar-Levav started out as a sales rep in 1995. Since then, he has acquired extensive entrepreneurship skills and sales experience as a result of working in the field and managing the sales teams of leading international fashion and luxury brands. Kfir founded WRNTY Ltd. in 2006 and today serves as VP of Business Development.