Atlanta's 6th Annual Startup Riot Throws Up Three Winners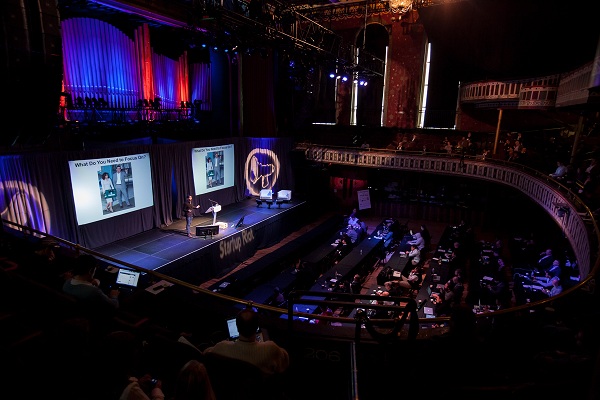 Held as part of Atlanta's Tech & Startup Week, the 6th Annual Startup Riot featured 30 local entrepreneurs pitching their ideas for a chance to win huge cash prizes, thousands of dollars in professional services and meetings with top venture capitalists and investors.
Startup Riot, initially founded by Atlanta-based entrepreneur Sanjay Parekh as a way to give back to the city's burgeoning technology community, saw T.A. McCann, vice president of Research in Motion (now BlackBerry) and former founder of Gist Inc., Adam Rich, co-founder and editor-in-chief of Thrillist.com, Hiten Shah, co-founder of CrazyEgg and KISSmetrics, judging the following 30 participating startups:
Abeo
Agency Spotter
Banyan
Bookup
BrainPik
Campus Bubble
CloudyDays
cMEcompete
College Canvas
deductmor
EmZen
Excelegrade
Fireplug
Flairtab
Guardian Watch Corporation
Iron Gaming
IS3D
Mr. Arlo
Pavo Collection
Persint, Inc.
Pipefish
SafeImageMD
Shindig
Spensa Technologies
Ten Eight
The Offer Machine
TuneWolf, Inc.
VacationFutures
Wagglez
WorkReadyGrad
Each startup had three minutes to explain their concept as well as three minutes to answer questions from the judging panel. At the end, Excelegrade – which makes K-12 classroom assessments digital by replacing paper-based tests and assignments with assessments on tablets, smart phones and laptops – emerged winner. In second place was Spensa Technologies, which designs, develops and delivers novel technologies for the agricultural industry that reduce reliance on manual labor, foster eco-friendly farming, and enhance crop production efficiency. In third place came Ten Eight, a virtual and interactive tour booklet app that allows real estate brokers and their clients the ability to store floor plans and flyers, rate commercial properties, take pictures, take notes, and evaluate building options side by side.
"For six years, Startup Riot has served as a platform to showcase the most promising emerging technology companies – and this year was no exception," says Sanjay Parekh, successful entrepreneur and founder of Startup Riot. "Congratulations to all 30 companies who presented today, especially our top three winners.  We look forward to watching each company continue on a successful path of entrepreneurship and innovation."
[Photo credit: Nathan Fowler (nathanfowler.com)]

Daniel Goh is the founder and chief editor of Young | Upstarts, as well as an F&B entrepreneur. Daniel has a background in public relations, and is interested in issues in entrepreneurship, small business, marketing, public relations and the online space. He can be reached at daniel [at] youngupstarts [dot] com.