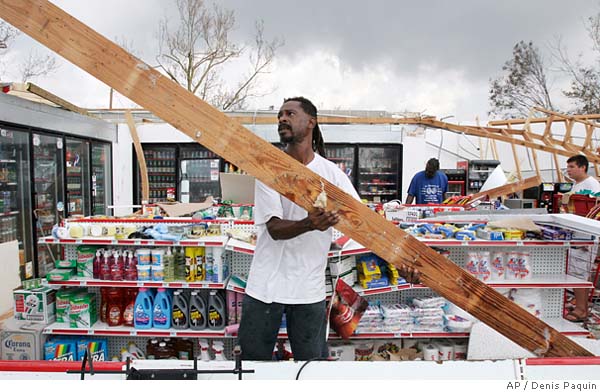 Despite the slew of natural disasters that's hit continental United States in recent months such as Hurricane Sandy and the winter storm Nemo, small businesses continue to lack a business preparedness or recovery plan in case they're affected. According to the recent 2013 Small Business Disaster Survey carried out by Alibaba, Vendio and Auctiva in December 2012, 74-percent of small business owners don't have a disaster recovery plan for their business.
The only good news is that 15-percent of those 600 surveyed are in the process of creating one. And just as well they should – according to the Insurance Information Institute, four out of 10 small businesses never reopen their doors after being affected by a natural or man-made disaster.
Here are more interesting findings from the survey:
– 84% of participants do not have natural disaster insurance for their business. Some of them say they will have to close down their business if the damage is severe.

– 71% of respondents said their business does not have a back-up generator in case of electrical outage.
– When a disaster strikes, 30% said they are prepared to run their e-commerce business smoothly as their business information is stored in the cloud. 70% feel they will be vulnerable and, among them, 23% said their IT systems/assets are onsite.
– If the small business owners were affected by a natural disaster, 42% would save products, inventory or office materials; 36% would communicate directly with customers right away, and 14% would update their website to reflect changes and latest status.
– 76% of respondents said their business has never been affected by a natural disaster.

– 62% of respondents said they could run their business from a mobile device.

– 37% of respondents are not sure how long it would take them to return to "business as usual" if they were affected by a natural disaster. A little over a third (33%) of the small business owners said one week, while 16% said two weeks.
Here's the information represented in an infographic: