[Infographic] How Geospatial Technology Drives Global Economic Growth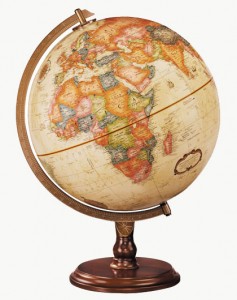 Geospatial technology, such as the use of advanced digital mapping, GPS and other location-based services, is changing the way the world works. While it used to be paper maps and printed guides that told us where to go and what to do, we're now using such technology to do so.
Aside from improving our lives – no more frustration and hair-pulling from taking the wrong road, for example – what some may not realize is the impact these technologies do for the world economy. Businesses big and small are discovering efficiencies and enhancing productivity from simple applications of geospatial technology.
A recent study from economic consultancy firm Oxera, commissioned by Google, also tells us exactly how big that industry has grown – globally, the geo services industry is valued at about $150-$270 billion per year and pays out $90 billion in wages.
You can find the full report here, but in the meantime you may like to check out the following infographic, which illustrates some examples of the many benefits of maps, whether it's improving agriculture irrigation systems or helping emergency response teams save lives:

Daniel Goh is the founder and chief editor of Young | Upstarts, as well as an F&B entrepreneur. Daniel has a background in public relations, and is interested in issues in entrepreneurship, small business, marketing, public relations and the online space. He can be reached at daniel [at] youngupstarts [dot] com.