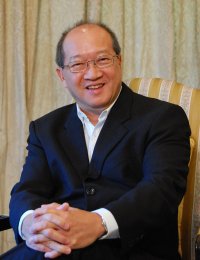 by Elisha Tan, founder of Learnemy
The biggest problem that all entrepreneurs face is that there is no fix way of doing things – there are just too many ways things can go wrong.
Customer acquisition, fund raising, hiring the right person… the list goes on. So what do you do?
You learn from entrepreneurs who have been there and done that. And you start by attending in this one-day seminar on "How To Start and Own a Successful Business" by Boyd Au on the 16th Jan (6.30pm – 9.30pm) or 19th Jan (2pm – 5pm). Boyd Au is the co-founder of Enzer Corporation Ltd with over 25-years proven track record in entrepreneurship. He was the Executive Chairman and CEO of the Company, overseeing all activities of the Group including managing the growth and providing strategic directions.
He started his business from scratch and grew it into a public-listed company on the Singapore Stock Exchange in 2001. His products were sold globally in 33 countries and his brand won the Superbrands award 3 years consecutively.
In 2007, Boyd sold off his entire interest in the company. Always an entrepreneur, he set up 7 Notes Capital Pte Ltd that focuses on investments, training, coaching and mentoring business owners.
In this seminar, you will learn:
Boyd's "must-have" steps to a successful business,
How to avoid losing time and money on the wrong business, and
How Boyd can help you start a business even if you have no business ideas
.
By enrolling for this seminar via Learnemy, you are entitled to these bonuses:
Enter a lucky draw where one person will win a private mentorship meeting with Boyd over lunch at The Grand Hyatt.
The book, "I Don't Want To Be Poor – The Boyd Au Success Story", worth $23. This book became number one on The Straits Times Bestsellers' List when it was released!
An exclusive DVD on Boyd's "7 Habits of Success Entrepreneurs" worth S$97.
That's a monetary value of $110 and a priceless opportunity to pick the brain of one of Singapore's most successful entrepreneurs.
You can enroll for the seminar here.
Elisha Tan is the founder of Learnemy, an online marketplace that connects you with instructors for anything you want to learn. She believes that people should be able to make a living by doing what they like to do. Hence, she hopes to provide a platform for people to monetize their skill sets by teaching.