[Singapore] Golden Gate Ventures And JFDI Asia Form Strategic Alliance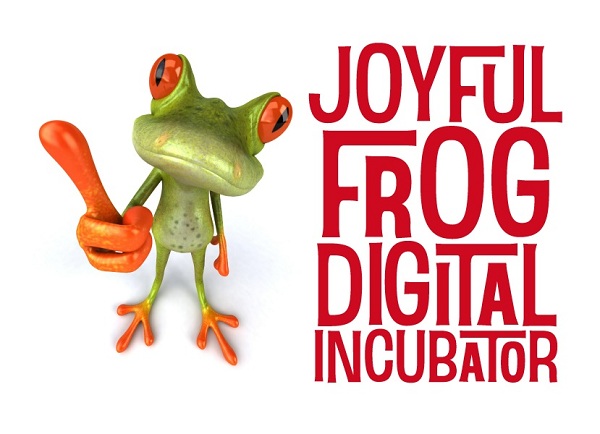 "*Limpeh gar lu gong…" (* Let me tell you…)
Singapore-based technology startup accelerator Joyful Frog Digital Incubator (JFDI.Asia) today announced a strategic tie-up with Golden Gate Ventures, another startup accelerator also based in Singapore, that will see Golden Gate Ventures co-founders Vinnie Lauria, Jeff Paine and Paul Bragiel join JFDI.Asia's "bootcamp" accelerator program as mentors with immediate effect.
Golden Gate Ventures will continue to fund start-ups that have already launched and shown traction, independent of the bootcamp. However, Golden Gate Ventures and JFDI.Asia have agreed to share their respective pipeline of pre-launch companies, working together to identify businesses that could benefit from a boost before their first major cash injection. Support from both teams of mentors will substantially increase startups chances of success. Additionally, start-ups they nominate and which show sufficient traction through the bootcamp will be fast-tracked to follow-on funding up to $600k.
"Vinnie was amongst the most popular and valued mentors on the bootcamp we operated earlier this year," says Hugh Mason, co-founder and CEO at JFDI.Asia. "Jeff and Paul also both have great reputations for sharing their know-how. We hope that this will be the first of several alliances with key partners across the region who share our ambition to support the coming generation of digital success stories across Asia, for Asia."
"The next billion people are coming online in our region. It's a huge opportunity and an equally huge pool of talent in the region is set to make the most of it," explains Vinnie Lauria, co-founder and mentor at Golden Gate Ventures. "Golden Gate Ventures' links to later stage investors and Silicon Valley can add most value once start-ups launch products and prove market traction. JFDI.Asia really proved itself earlier this year and working even closer together is the best way our two firms can help the ecosystem."

Daniel Goh is the founder and chief editor of Young | Upstarts, as well as an F&B entrepreneur. Daniel has a background in public relations, and is interested in issues in entrepreneurship, small business, marketing, public relations and the online space. He can be reached at daniel [at] youngupstarts [dot] com.