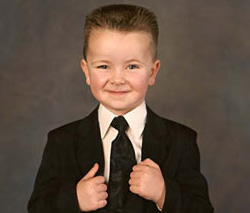 by Kevin Kaiser of Startup Biz Blog
There's no reason to wait for graduation before diving into the world of entrepreneurship. College students who have a great idea and who believe that they can juggle their entrepreneurship with college should consider taking the dive. Plus, there are many ways that young college students can take advantage of skills that they have.
College Students Have the Technological Edge
For the most part, young college students have the edge on older entrepreneurs in the technology realm. They are not only more tech-savvy but also have the social media savvy that is highly valuable when trying to market a business online. Social media is an affordable way to promote products and services in a way that appears more authentic to the customer.
Social media marketing efforts are also much more easily shared among friends which transforms customers into highly effective and efficient sales representatives who not only charge nothing but also become more invested in the product.
Online e-commerce is one of the easiest forms of entrepreneurship to transition into especially for college students who feel very comfortable working with technology. There are many online stores – such as eBay and Amazon – that allow entrepreneurs to start their own online stores for free or almost free. As a result, it can be an easy first step into the world of running a business.
Understanding the Financial and Legal Ramifications
When starting a business, most new entrepreneurs need a crash course on business law to maximize their capital and to avoid accidentally perpetuating business fraud. Fortunately, there are many services – such as LexisNexis financial services – that provide new business owners with resources on how to manage finances and make business decisions that will make the company as profitable as possible.
Innovating
In the early stages of starting a business, many entrepreneurs struggle to secure funding because investors and lenders would like some evidence that the business idea will work. When a college student is struggling to secure funding, the idea behind the business venture might be too complicated and should be simplified in such a way that can reduce costs. Ideally, the college student should pay nothing to start the business.
A successful business does not require a huge idea. In many cases, successful businesses start off as small ideas that are gradually expanded as more features are added to them. When getting a great idea rolling, the best time to start is now.

Kevin Kaiser is an entrepreneur who deals with online marketing and reputation management for start-ups he's involved in and can be found writing at Startup Biz Blog.