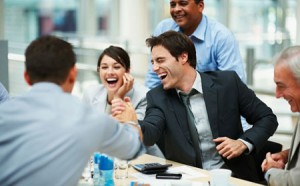 While individual achievement can be great, sometimes it takes some serious teamwork to get things done, from winning a game to completing a client project on time. Unfortunately, working in a team comes with its own host of challenges, as sometimes egos clash and not everyone is on the same page when it comes to work ethic.
No matter what your personal challenges are, it's important to remind yourself why working in a team can be the best way to go and also to learn some new ways you can improve the group dynamic and get more out of your team effort.
These TED talks offer a little bit of both, exploring the power of collaboration and offering tips and tools for better communication, productivity, and more.
This article was first posted in Online MBA.