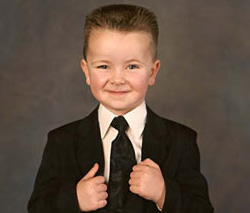 By right, there should be a lot more entrepreneurs in the country, according to a recent survey by financial services firm Edward Jones of more than 1,000 adults. The study found that seven in 10 Americans wanted more entrepreneurial experiences at work (although we aren't clear if the study differentiated entrepreneurship and intrapreneurship).
However, only 15-percent of respondents are willing to take the leap of faith and start their own business – this number would jump to 37-percent if they had some help (such as the support of a big company providing infrastructure and training) so that they'd be more confident doing so.
The biggest reasons why they fear starting out? Losing their life savings, lack of support and a safety net, and yes, even losing healthcare and benefits, are what stops them from taking the plunge.
Here's an infographic from Edward Jones detailing these numbers: