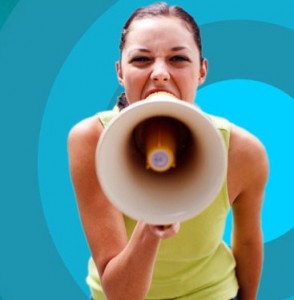 Starting a business is hard enough. Getting people to notice is even more difficult. It takes a lot of money, time, and thought to promote your business in a way that attracts attention and drives business, but sometimes all you need is a little creativity to get the ball rolling. Whether you're a business owner or a future entrepreneur, hopefully you'll have some success using one of these eight unexpected ways to promote your business.
One of the best ways to promote your business is to wear it proudly. Take the time to design a cool T-shirt, hat, or hoodie with your company logo on it and wear it out in public. Not only will your clothing serve as a good talking point, but you may even get requests to buy your merchandise. Double score!
Sometimes business owners have to abide by the old adage, "If you want something done right, do it yourself." One of the best ways to get your company name out there is to write your own press releases. In addition to posting a press release on your own website, you may also want to submit a press release to local media, trade publications, and specific press release websites.
OK, so this is not a new or very unexpected tactic to promote your business, but it's one that many business owners are reluctant to do. Referrals are a powerful tool for business owners who want to expand their clientele. Asking your current, loyal customers to refer friends that might be interested in your business is a good way to find new business. A positive endorsement can go a long way.
How many times have you been on the road or stuck in traffic and taken notice of the bumper stickers on the cars around you? Now imagine other drivers taking notice of your eye-catching company bumper stickers. This marketing tool can help drive business, literally. Deck out your vehicle in bumper stickers and slap some on the cars of family members, friends, and neighbors.
A good way to promote your business and teach customers about your product or services is to use QR codes, or Quick Response codes, on your flyers, business cards, banners, and other materials. This impressive marketing tool uses a two-dimensional bar code that can be scanned by a smartphone and synched to your company website, blog, or Facebook page.
Knowing your customers is the key to running a successful business. If you know your clientele, then you should go where they go to promote your business. Leave flyers, coupons, stickers, and other advertisements at places you know your customers will attend. If your product or service appeals to housewives, then advertise at local boutiques, daycare centers, and grocery stores. If your product or service appeals to senior citizens, then go to retirement centers, country clubs, and senior living homes to reach out to your customers.
Mailing lists are powerful marketing strategies that can help increase your business if you use them wisely. Most customers are tired of seeing the standard business letter or catalog in the mail, so it's going to require a bit of creativity to earn a spot outside of the trash bin. Use mailing lists to inform customers about promotions, events, and sales and offer special incentives like coupons or member discounts. If snail mail isn't your thing, take your mailing list to the web instead.
A great way to get your business out into the public is to start on the local level. Sponsoring a local youth sports team or student organization will increase your exposure and get you notable recognition in your community. Put up banners and signs at games and go support the group in person, so you can meet with parents, grandparents, and other important community figures who can help drive business.
This article was first posted in Online Business Degree.