8 Ways To Become A Better Co-worker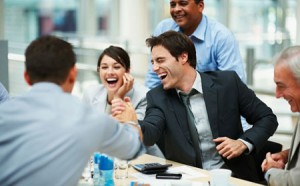 You might be the most diligent and hardest working person in the office, but if your co-workers don't know you or don't really like you, then you're going to have problems down the road. One tactless comment or annoying habit can ruin your work relationships and lessen your chances of moving up in a company. Even if you're already a kind, respectful co-worker, there's always room to grow and improve.
Here are eight ways to become a better, more well-rounded co-worker:
This article was first posted in Online Business Degree.

This is an article contributed to Young Upstarts and published or republished here with permission. All rights of this work belong to the authors named in the article above.